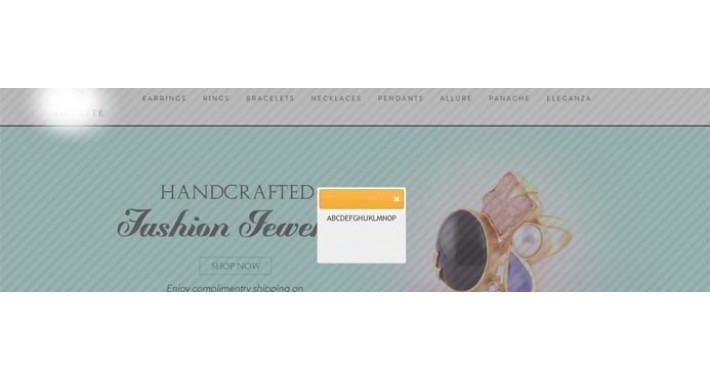 No Installation, No VQMOD, No Third party support needed...just simple JQUERY UI..

I have searched a lot about popup box in opencart to show in HOME screen but found nothing for 'FREE' with ready to use with easy installation..


So thought of working on this part and here is my simple one text file that you want to put in your server and Banggg ...


In case you need to customize or finding difficulties can drop me a mail at sumanpanda89@gmail.com
Demo Work at http://www.silvette.com/ [wait for 10 sec after page load to see the popup]
Customization will be available from $5- $10.