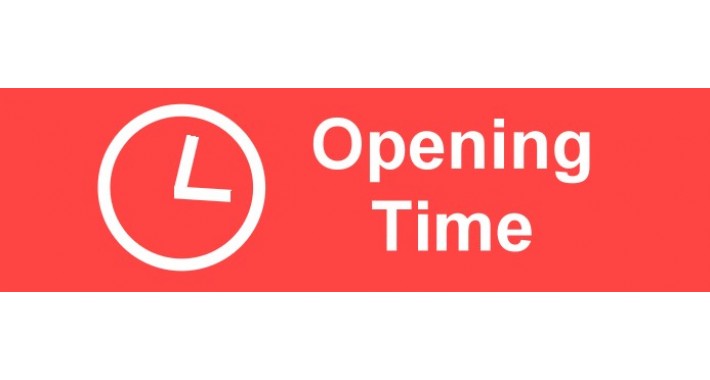 This vqmod module allows you to set your store opening and closing time via admin. It replaces fax with opening and ending time.

If you leave opening time empty, then no time is set.

if you set opening and ending time in correct format like (09:00-22:00) then eshop will automatically opened and closed at this time and between.

Also the opening times displayed in header for customers.