Overview Of Quick Checkout / Onepage Checkout
----------------------------------------------------------------------------------
Quick Checkout extension helps customers to have checkout process much simpler and faster. Default checkout process have number of steps and Different cart page. Thats why we decided to build One page checkout extension.it ensures became your checkout process easier, faster, and simpler, which improved the user experience and increases sales and revenues.
Quick Checkout extension provides customers to view All Process of cart and checkout on one page, Like login , Coupon, Gift voucher ability to increase/decrease product quantity, and the ability to add comments during the checkout step.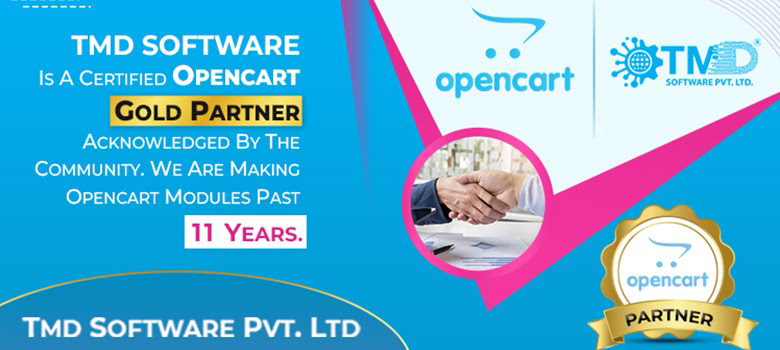 So The user simply fills all information of address and chooses delivery/payment methods on the same page, rather than having to do a separate step for each.
It provides a better customer experience, which makes users come back and use the online shop again. Quick Checkout is one of the modules that can improve the sales of the online Store. It gives users a simple platform to complete their purchase from the online shop with easy way.
What does this product for you
-----------------------------------------------------
In Simple Wording Checkout process is the most complicated part of placing an order online store, most of shoppers abandoning their cart due to complicated steps.But Quick Checkout extension greatly simplifies this process, with improving the user experience. this extension not only increase your immediate sales but also longer term return visits.
FEATURE HIGHLIGHTS
==================================
1. Customize Quick checkout page display
------------------------------------------------------------------------
- Quick checkout extension allow you to customize quick checkout page with different featured like layout Setting, mange fields, theme panel for set colors of blocks, and color labels, also can add custom css code, language setting (change text of labels), Google track code and it has separate CSS for customization of page look according to your theme.
2. Increase Sales
------------------------------------
We know how much effort you did for customer traffic into your online store. When you apply quick checkout module on your store you make it easier for shoppers to complete checkout, you decrease cart abandonment and increase your sales conversion. with this customer feel good shopping experience on your store and they will visits again on store.
3. Admin Features:
-------------------------------------------
- Admin can Mange register and guest forms fields.
- Allow customer to enter a coupon code directly on the checkout page
- Set default country and payment method.
- Enable or Disable "comments" from the checkout page
- Easy to customize the design of quick checkout page from admin panel according to store theme.
- Admin can set specific fields required or not, enabled/disabled filds, It means customer can be able to register his account with these fields leave blank or not.
- it is fully customize extension web owner can change all labels of page from admin panel like Edit heading title and fields title, also many title can change these alre are mention below:-
- Register Lables - Guest Lables - Personal Details Lables - Payment Details Lables
- Delivery Details Lables
- Login Lables
- Delivery Methods Lables
- Payment Methods Lables
- Shopping Cart Lables
- Confirm Order Lables
4. Customer Features:
--------------------------------------------
- Help customers to have checkout process much simpler and quicker
- It provides a better customer experience, which makes users come back and use the online shop again.
- Apply promotion/coupon code directly in the checkout page.
- customers can purchase as a "guest" or "registered user".
5. Documentation
--------------------------------------
Quick Checkout Module is powered with Clear documentation to make your installation even more simple.documentation explains all easy to go steps which needed for installation.
Core Features
------------------------------------------------
* One Page Checkout
* Easy to use quick checkout page
* Simple and Fast Checkout
* Quick Checkout extension have carefully designed according to need of buyers and web owner
* Color Management According to theme from admin panel
* With Quick Checkout, customer place order easily and well result allow customers come back on store.
* Easy installation – just upload files and you are done.
* All Text Can Change from admin Panel
* Ajex Checkout
* set the text for the login link
* Fast Loading and Sleek
* Free And Fast Support
* No Core File Changes
* Support All Versions
* It Support Multi-language
* Support Multi- Store
* We Provide free support & Best Support
Why To Choose Tmd Quick Checkout
===========================================
1. Created By Opencart Official Partner
-------------------------------------------------------------------------
We Are Long time to here Our Good & Professional Work give as Partnership on Opencart
2. User Friendly
----------------------------------------
Quick Checkout shoppers see all information on one page, above the fold. The latest technologies have been used to make it quick and easy because place order is available in one page with all options in clear view. In which checkout steps Reduce from six to one. so this simple Process make it user friendly.
3. Error Free Module
-----------------------------------------
our Modules are Bug free Module. in case you face any Issue we Provide Quick Support for our customer. so all customers are happy with us.
4. Professional Support
-----------------------------------------------
We are on Opencart Market Last 7 Year in this Markit we make 200+ Module and Many Themes so we have bulk of Knowledge in this framework. if our customer Face Any Issue During Installation Process we Provide Absolutely Free of Cost Support. This Process is 3 Month after your purchase, you can enjoy technical and feature support.
Support
----------------------------------