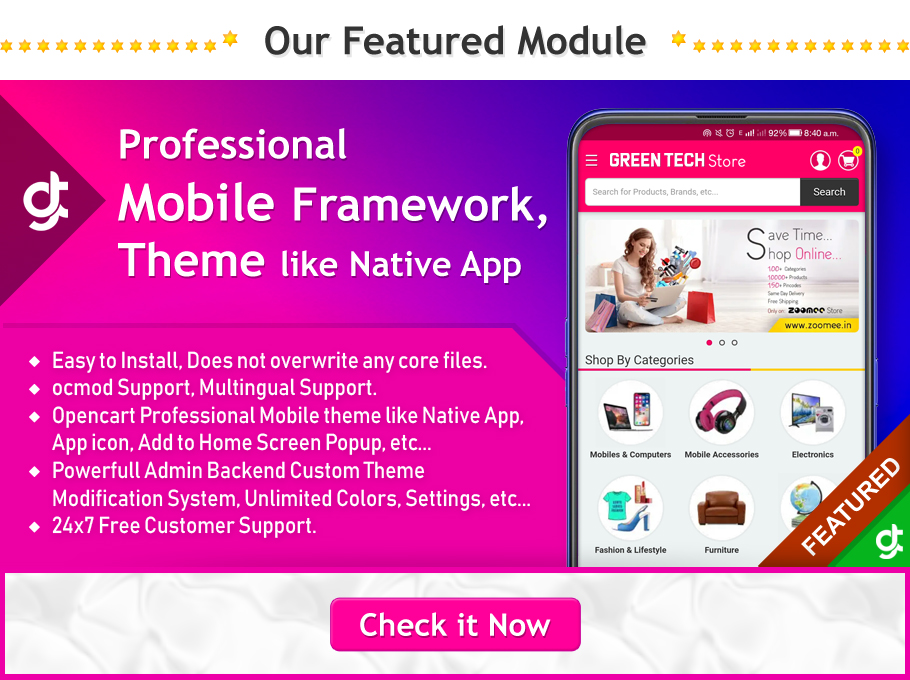 This Extension allow to Replace "Add to Cart" Button Text with "Out of Stock" When Product Reach Out of Stock Status or even Admin Set Product quantity as "0".
Original Price: $29

30% DISCOUNT PRICE: $20
What's New.?
(03/06/2019)
★ Latest Version 3.0.3.2 Released
Features
★ Easy Installation.
★ ocmod/vQmod Compatible.
★ Does not overwrite any master files.
★ Free Support.
★ Disable add to Cart Button When Product Status Reach Out of Stock.
★ Extension will be Active even Product Quantity Set as "0" manually from admin side.
★ Customer Does not allow add product to cart if product not in stock
★ Reduce Customer Complaints
★ This extension work with Product info page, Product category list/grid page, Latest Product page, Featured Products page, Search Product results page, wish list page and Compare product page.
★ Compatible with Shoppica 1 & 2 themes also
★ Compatible with Aquacart themes also
★ Compatible with all Custom theme
★ Support All versions of Opencart
★ If you need any custom modification for this Extension, please click SUPPORT Button, I am happy to help you
Usage
1. Install Extension to your Store
2. Go to Out of Stock Product Page
3. You can see Out of Stock Button instead of Add to cart Button
Administration
Click here
User: demo
Password: demo
Click here for Demo - Store Front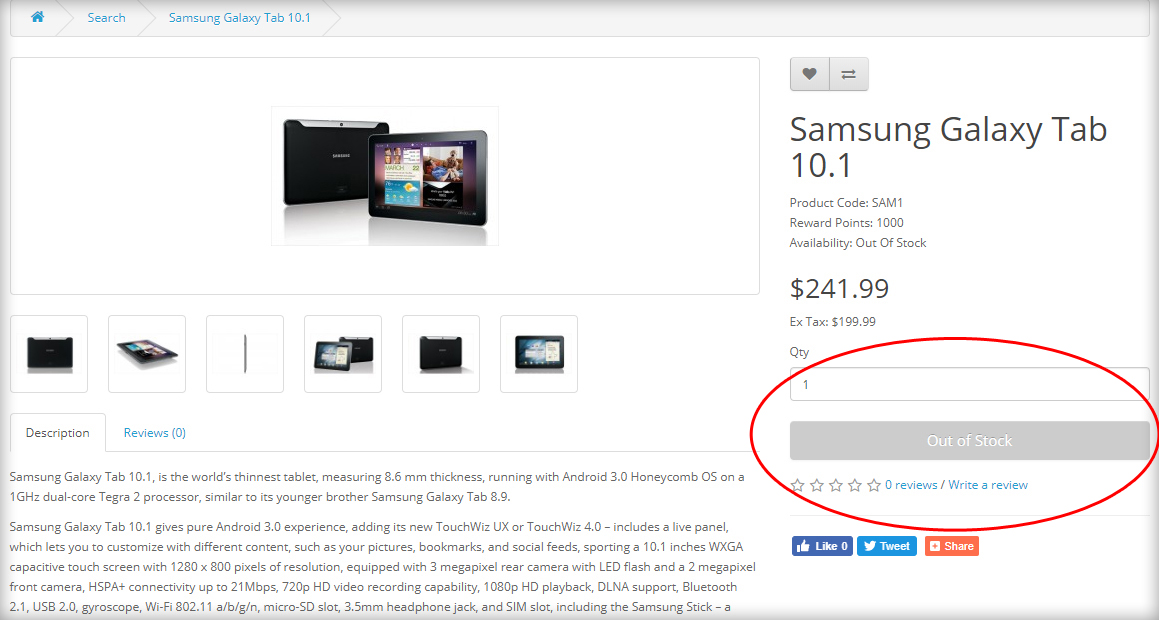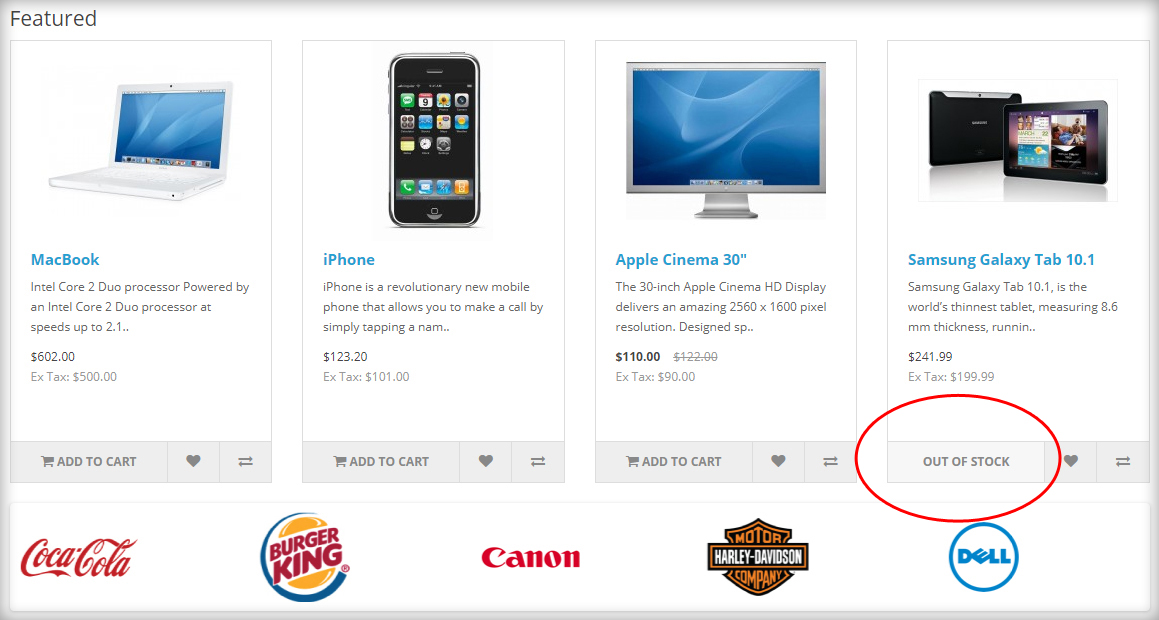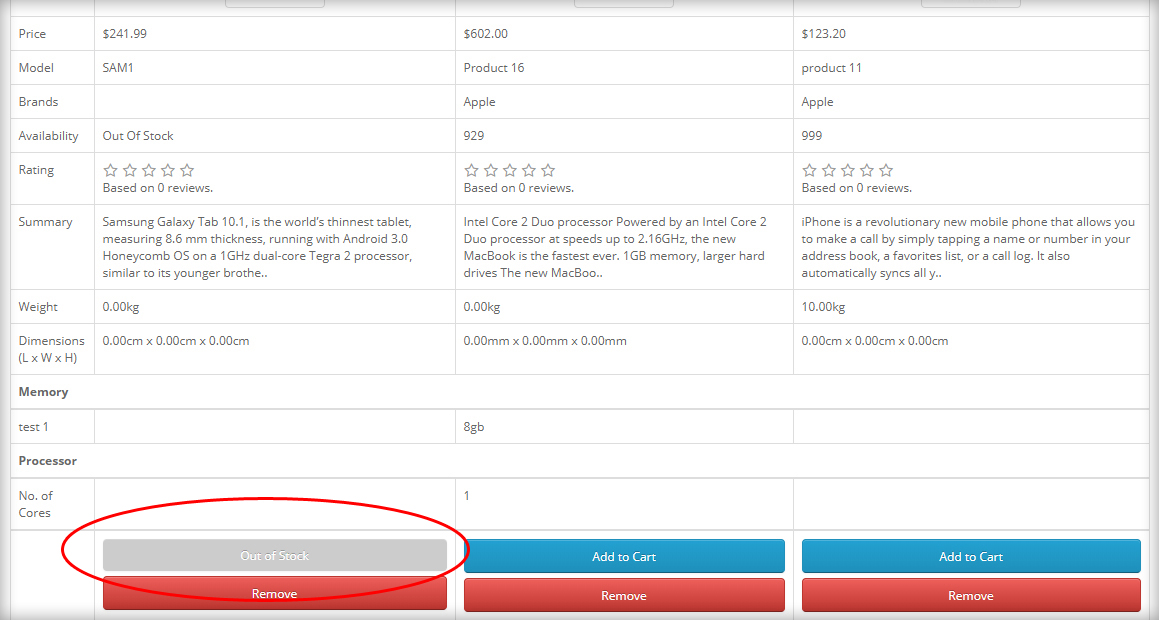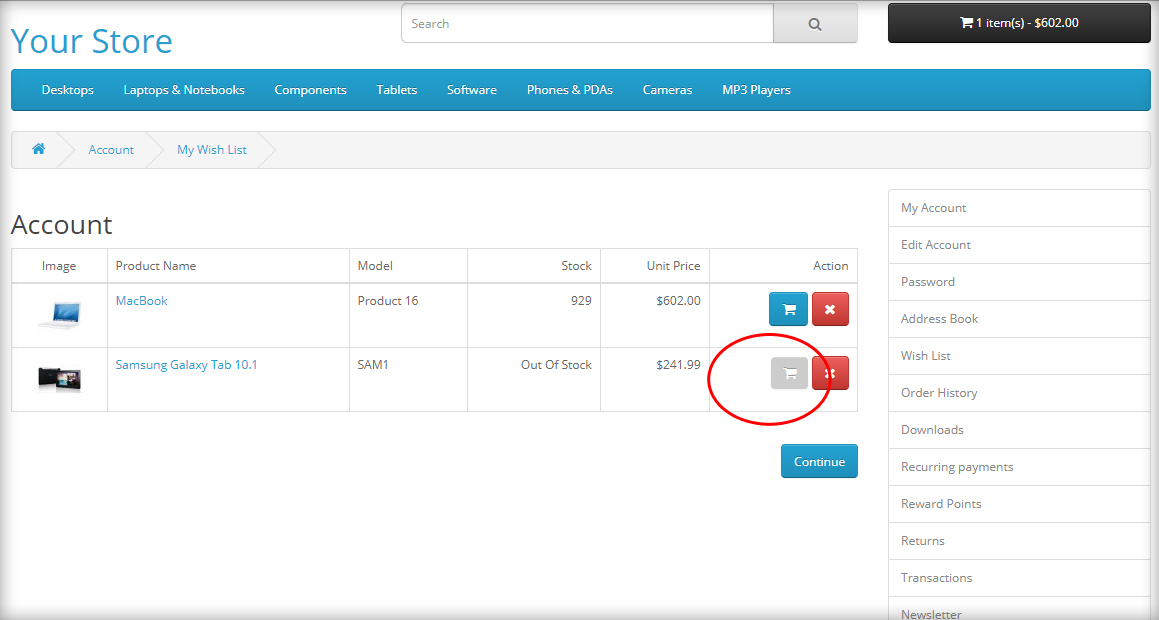 Support
If you have any questions about this extensions i am happy to help you, please submit a request by
Click here
Installation
Use Opencart Extension Installer
Related Extensions
Visit my Extensions Gallery