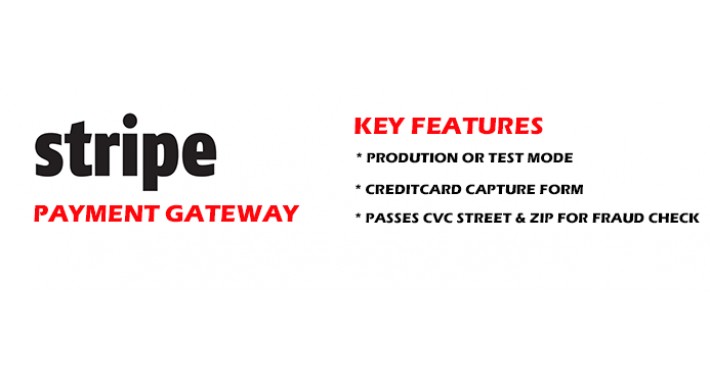 Stripe payment gateway extension allow you to integrate your opencart checkout with the Strip payment gateway for accepting credit card and debit card payments.

Very easy to install and start accepting payments via Stripe.
Key features are
* Includes Production and Test mode
* Passes CVC,Street,Zip to detect fraud via Stripe
* Easy to install and setup
* Supported by Mintegra

Documentation with the install zip.