Increase your sales! Popup Marketing helps you to make a promotion or an announcement, AND with a countdown timer. Grab your customers' attention, increase sales!
Offer a tantalising discount, promotion or gift to customers from their orders ...so you can improve revenue from both products and services.
It's fantastic to use in annual sale events too!
Make unlimited campaigns for broadcast marketing and set priority
Popup Marketing adds sales incentives to customers, with countdown timer and your advertisement, promotion, gift or discount.
Also awesomely useful for setting annual sale announcements. In fact it's ALWAYS useful!
Control start or stop event and background & closed button customization
This module allows replacement of buttons, icons, names. All campaigns are also be able to be edited to suit your needs
Support HTML content and select display in Opencart layouts
Popup Marketing supports HTML for editing content in campaign popup. In addition, you can set layouts which your campaign popup should display for the BEST customer experience.
Responsive
Popup Marketing interacts with the OpenCart theme. It will display neatly in most popular devices without any compatibility problems.
Multi stores
Popup Marketing has usual options in setting multi stores. No problems managing and uninstalling modules in all your stores.
Multi languages
This module contains language files which can be replace in each category. It is so easy to clone the English package in your own language and modify to suit.

If you loved our product, please rate it 5 stars!
You might also like: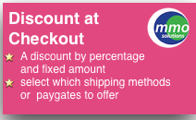 Installation document for Popup Marketing PRO!