Do you want to warn your customer about the age restriction of your products?
Do you want to unveil products with password verification?
Do you want your customer to confirm their age by submitting document proof?
Do you want to hide product images based on time/weekdays/date period and many more?
Yes! This module will do all things above with other more options. You can do the following using this module
1. Restrict product based on time and weekdays
2. Show Warning of the Terms and Condition of your site
3. Age verification option by document proof
4. Verification by password
5. Provision of entering the date of birthdate before accepting
6. Restriction based on products
7. Restriction based on categories
8. Hide/Mask product image
9. Approve or reject document from admin
10. Approve and Reject email customization
11. Custom Layout
12. Multi-lingual support
13. Free integration support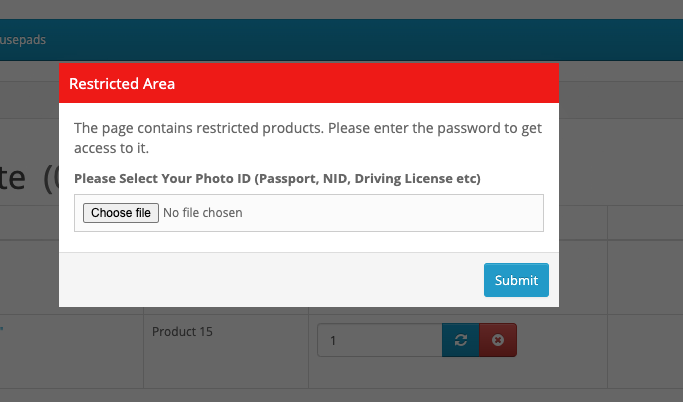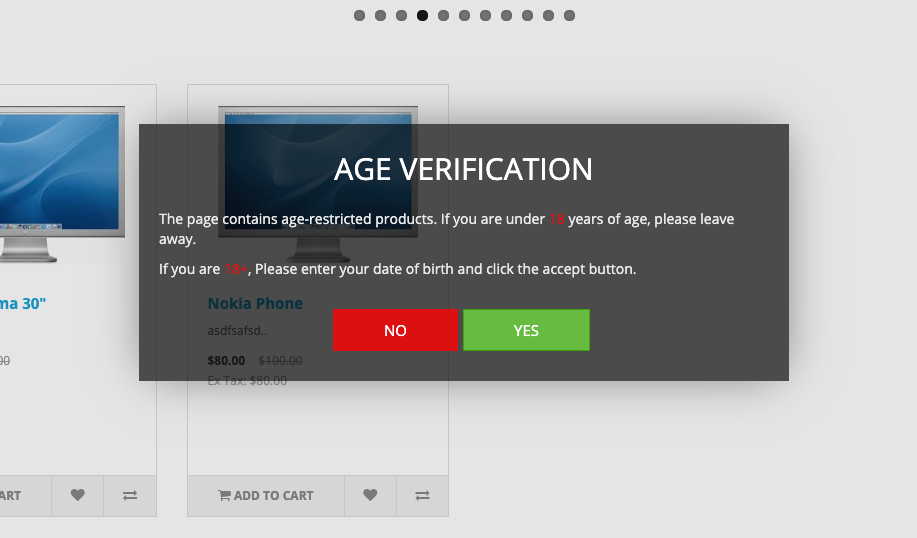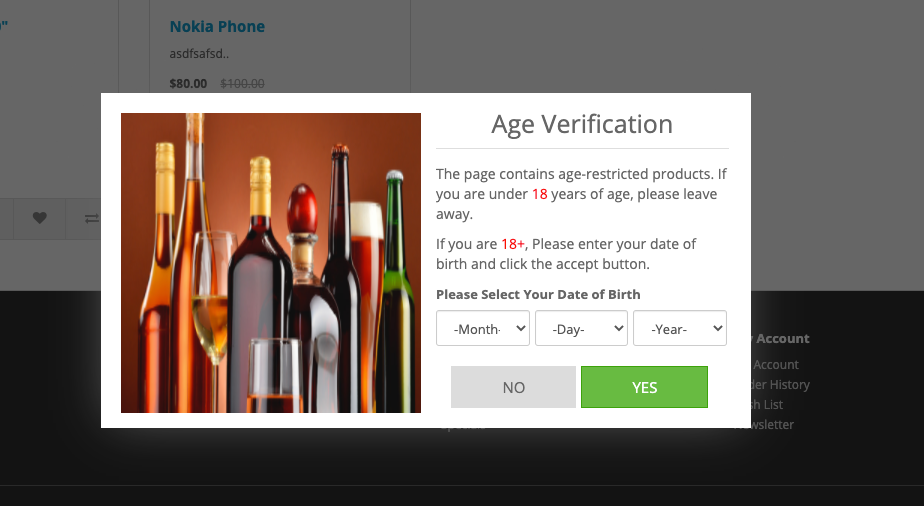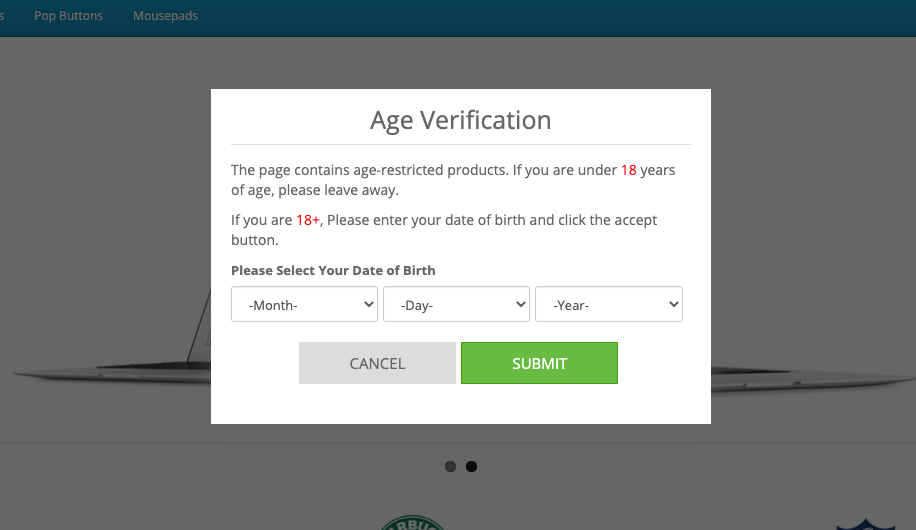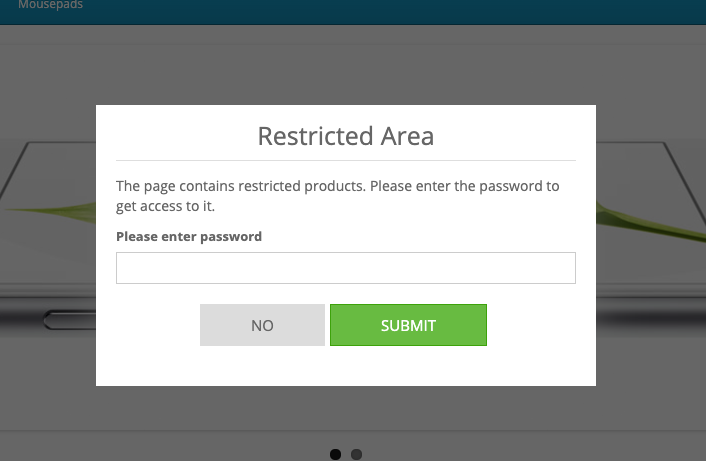 Admin Demo: Click Here
Site Demo: Age Verification Popup