Quick order PRO+ / Fastorder / +option
DEMO
login: demo
pass: demo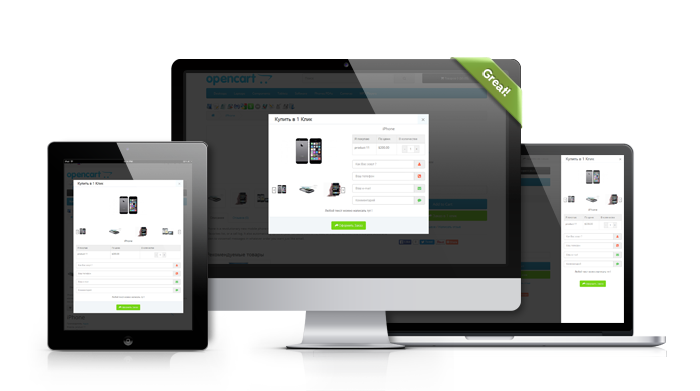 .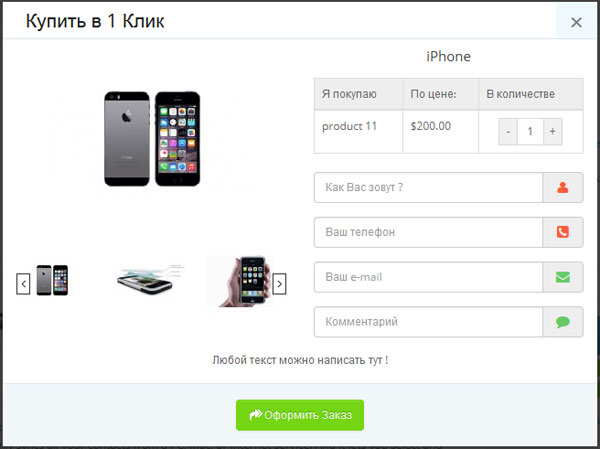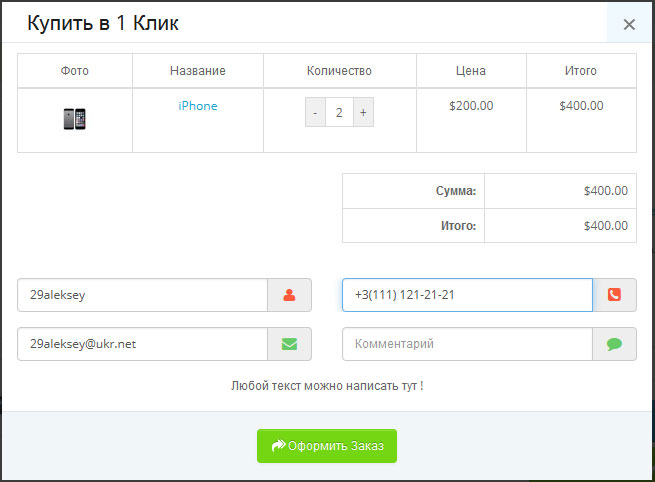 1) The user can see additional buttons "Quick Order" - buttons are flexible options like color and icon (400)
2) Quick purchase not only of goods but also cards with categories
3) Registration of all orders in the admin + widget + link to the product, for which the order was made.
4) Flexible configuration of colors, names, send SMS.
5) The order falls in the order
6) The unit added range of options.
7) When you select a number of options, and automatic recalculation of prices.
8) In the admin in the box registration Fast order displayed sequence number assigned by the order + the name and picture of the ordered goods (very convenient for visual inspection)
9) Fast processing with the transition in the order itself, the assignment status.
10) Combining orders Made within 30 minutes to one number in one order !!!!
mandatory installation ioncube
after purchase email me on Skype maloy818 to get an activation key