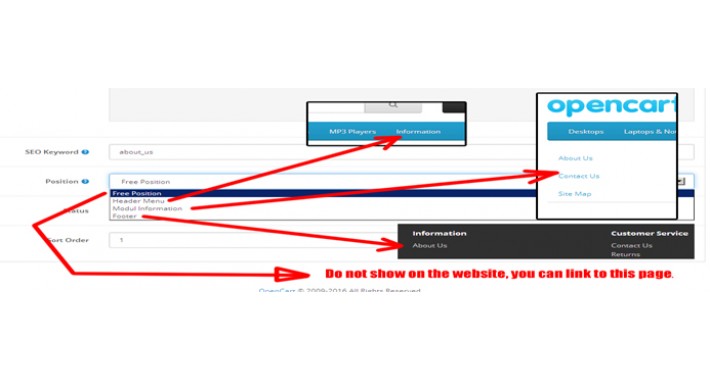 OCMOD changes the standard output of articles in the footer to separate, now you can display ONLY the article menu in the header, ONLY in the module information in the footer or not output anywhere.

Why is it necessary?

1 - in the header you can display only the information about the store.

2 - in the footer display information about shipping, guarantees and such.

3 - module information display articles.

4 - in the free position information will not be displayed, but the page is enabled and it is possible to make the link from the description of the merchandise, categories.

Each information is displayed ONLY in Odom place, and not all articles in the header, for example.