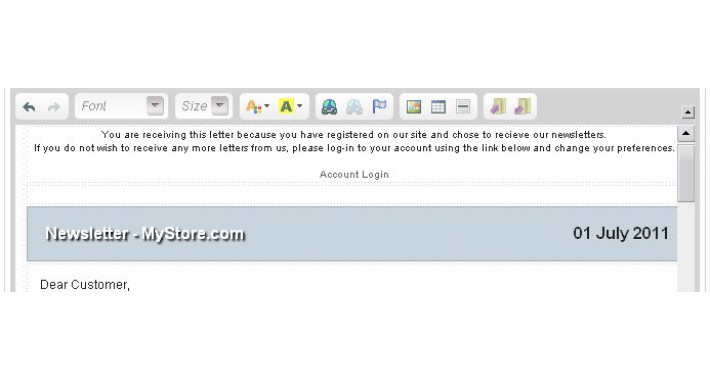 This extension adds "Save Template" and "Load Template" buttons to the WYSIWYG editor, allowing user to save, preview, load and delete HTML templates.
Three sample templates are included with this download.

See screen shots for more info.

VIDEO DEMO:
http://vimeo.com/26823780

This plugin was successfully tested with the following Opencart versions:
1.4.7/ 1.4.8b/ 1.4.9/ 1.4.9.3/ 1.4.9.5/ 1.5.0.5/ 1.5.1.1/ 1.5.1.3.1/ 1.5.2.1/ 1.5.4.1

NOTES:
Designed for the default Opencart WYSIWYG editor - ckeditor.
It will NOT work with other editors (e.g. TinyMCE)

Though designed with HTML email templates in mind, this plugin works on all instances of ckeditor in admin, so you may use it to save templates for product descriptions, categories etc. Number of templates is unlimited.