partial payment module is used to allow customers to pay some payment in advance and rest of payment after delivery of product item.
features :-
1. Admin can set minimum partial payment for order , product or categories.
2. Option in admin to enable/disable partial payment feature.
3. Add manually transaction in customer account against order when customer creates order.
4. In order listing admin check pending amount against that order and pay from same page.
5. Front end customer can check make partial payment equal to or more than minimum amount set by admin.
6. Customer can check in account how much he/she have to pay against order.
7. customer can check there transaction against order after clicking on order view link.
8. Send payment reminder option in admin
Frontend Demo
aditya.palmia@gmail.com/password
Admin Demo
demo/demo
For any other opencart extensions or help you can email or skype me .
skype: aditya_web
gmail : contact@gsptechnologies.com
Note: For customized store or payment methods you may need to take extra paid customization. Ftp required for any bug or changes.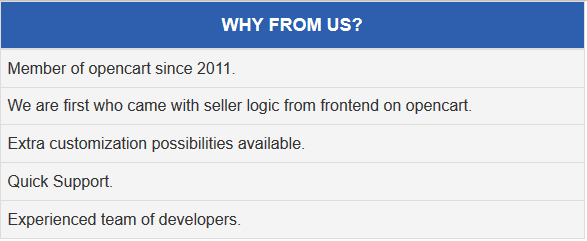 Check our All Extensions:-
MLM
,
Multiseller / Multivendor
,
Partial Payment
,
First Order Discount
,
Paid Membership
and
many more