✔ Replace default email template with your awesome responsive custom email
Beautiful RESPONSIVE HTML email template for your Opencart. Show off more products on your emails! Private custom status for security. You only have to set up once..
Replace default email template with your pretty Custom Email Template!
Custom Email Template is the PROFESSIONAL look for your store to get BIG DEAL customers. The extension replaces the old default Opencart email with private custom order email, your change order status, register account, forgot password. They'll all look great! AND you upsell other products!
✔ One time setup for all custom emails and optional email order status
4 main email templates are also customized for BEST APPEARANCE and ONLY 1 TIME SETUP to work automatically. Go to Opencart dashboard ➔ Sales ➔ Orders ➔ View or Edit any orders and whenever you change order status, you can choose notify email to customer or not with Custom Email button.
✔ Support HTML, CSS and various short code for modifying content
Custom Email provides short code for each email functions to control suitable position in content. HTML, CSS enhances good appearance content, so your email will be more attractive.
✔ Option attach product in email
✔ Fully Responsive
Compatible with many devices is standard for modern website nowadays. Of course, popup and custom layout of module are also responsive in both other Opencart themes. Please use Responsive Design View on popular web browsers to check with any devices.
✔ Multi languages
Clone English package into your own language and modify carefully. Admin and Catalog languages are differently placed from Opencart directory. Go to Opencart dashboard ➔ System ➔ Localization ➔ Languages to create new languages.



PLEASE rate our product if you love it. Many thanks!
You might also like: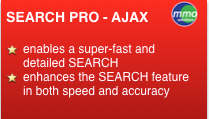 Installation document for Custom Email PRO