TMD Advance OpenCart FAQ Module
------------------------------------------------------------
This module allows admin to display frequently asked questions and answers on the website. FAQ can also be listed with categorizing which makes it more effective to read and save customers or visitors time. It creates automatically a FAQ page in OpenCart website.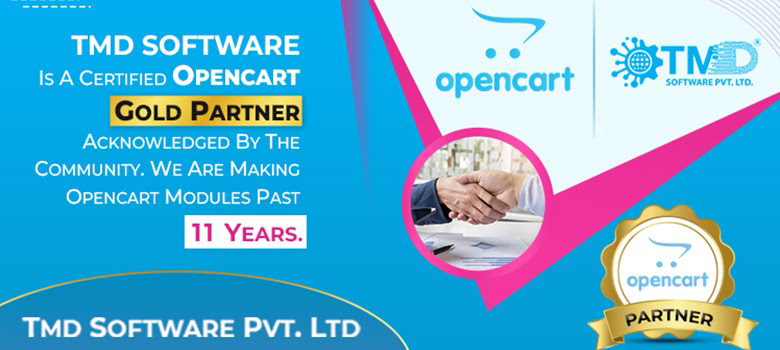 Admin can write as many FAQ as a website want to tell their visitors. It helps them to get answers in an easy way.
Explain answers with images and video gives more understand ability to your visitor. Thus
OpenCart FAQ page provides a solution to their questions
. It creates FAQ Page in your website where the visitor can read answers to their questions.
Features of OpenCart FAQ Extension
---------------------------------------------------------------
FAQ extension for OpenCart helps to create categories for FAQ. Admin can write question and answer and select categories. The FAQ page will show question listed with categories.
this extension is perfect for anyone looking for an FAQ page on their site. It works flawlessly on FAQ page because it uses java script.
Admin can assign multiple FAQs in one category
. This will make these FAQs to display under the same category on the FAQ page.
A filter is present in admin to search FAQ questions. Searching can be make using question name or category or by the status of the question.
There is a search bar for visitors to search their question on the FAQ section
. The result will be filtered from FAQ and display on the same page.
Using our module website can decrease the help time of the support team. The support team can give their time to another important task.
✔ Search for visitor
✔ Create Categories
✔ Write multiple FAQs
✔ Filter available for admin.
✔ Write answers with image or video.
✔ Show one question in multiple categories
✔ Accordion style FAQs
✔ Google Rich Snippet
✔ Attach FAQ Category to Products
Added Search Engine Rich Snippet
-------------------------------------------------------
OpenCart FAQ module is now able to show your FAQ answers into search Engines as rich snippets. It will drive more genuine traffic to your website.
This extension is SEO friendly. Admin can set user-friendly URL of FAQ category.
Attach FAQ Category to Products
----------------------------------------------------------------
OpenCart FAQ Extension has a feature to show FAQs on the product page.
Admin can enter answers of the frequently asked question by the customer into FAQs and create a category
.
Then this category will be added into the product page. While creating or editing the category, Admin can select products to display. These features can reduce Website customers' support the timing and help to grow business.
All the FAQs present under category will be displayed on selected products. The product page will have a section called FAQ, here all the questions and answers will display.
Display FAQ On Product Page In New TAB Or Below Description
---------------------------------------------------------------------------------------------------
Now Admin can display FAQ on the products page in a new TAB. FAQ Tab will be displayed after the description tab. By clicking the FAQ tab, the selected FAQ category FAQ list will display.
OpenCart FAQ extension also now makes it easy to display FAQ below the description. Just select where admin wants to display FAQ on the product page from the setting. And all set.
✔ Display FAQ on product page as new tab
✔ Show FAQ below the description on product page
Admin Configuration
-------------------------------------------------
OpenCart FAQ extension will be ready to use within 2 minutes. Just install and admin is ready to display FAQ on their website.
It is fairly easy to create a FAQ page on the website. First FAQ categories will be created by admin. There is a WYSIWYG editor present for writing FAQ.
It allows the writer to add images and videos along with the text. Adding multimedia content makes a more understandable answer
.
Selecting multiple categories while creating an FAQ will assign that particular FAQ to that category and display under assigned categories.
Enable or disable FAQ from a single click. If admin wants to hide the FAQ page from the website then, admin just needs to do disable the FAQ module on the website. It will hide FAQ page from the entire website. Also, remove the FAQ URL from the sitemap.
Support All OpenCart Theme
-----------------------------------------------------
FAQ module opencart uses VQMOD and OCMOD. It is accessible for all OpenCart themes. The extension works perfectly with all themes available in the market. TMD has done testing with highly sold OpenCart themes as well as well known themes. Extensions are plug and play.
It is tested with many famous themes. Journal, Shoppica, Fastor, Sellya
are some names of themes. For custom themes, It requires some additional work.
Supports OpenCart 1.5.x, 2.x and 3.x Versions
---------------------------------------------------------------------
TMD used OCMOD and VQMOD to create OpenCart FAQ module.
It works perfectly on 2.0.x and 3.0.x versions of OpenCart
. It is also tested up to the latest stable version 3.0.3.3.
For those who still using an older version of OpenCart, TMD maintains 1.5.x version of this extension. Just because of their comfort. We value all websites and their businesses.
It is tested on the cloud version to give the best performance. Testing has been done using the Unit test to give quality to work.
There will no core file will alter after installation of the FAQ extension for OpenCart into your website. It uses OCMOD and VQMOD
. It virtually creates a file system and adds compatibility to files on run time.
Your website files will remain the same and untouched after the installation of TMD OpenCart modules. Website will remain to function as before it does. It is easy to use right? Yeah!
Got pre-sale questions or have questions about support. Please create a ticket. We will help you to get it working.