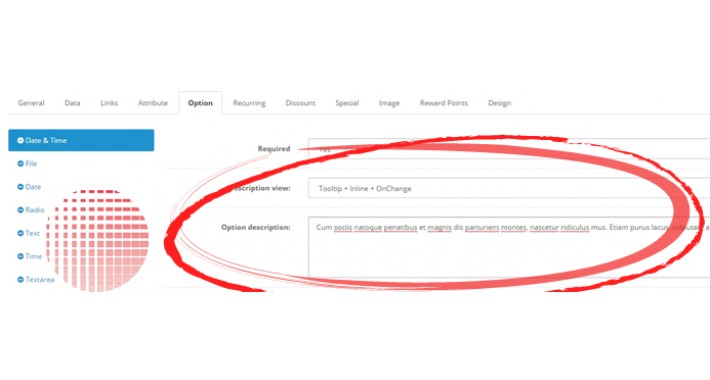 Extension extends your OpenCart by feature to add descriptions to product's options.

You can add description text (or any custom HTML) to each option you defined for product. In case of options with values (Select, Checkbox, Radio) you can define separate description for each value.

You can also decide how to show you description text. You may chose one of 7 different options. Description can be shown as a tooltip over the component, as a text under the component or dynamic once your take interaction with component. You may find example here:
http://opencart.effisoft.pl/index.php?route=product/product&product_id=42

Each description text is placed in separate div, so you can easily define any custom CSS style for it.