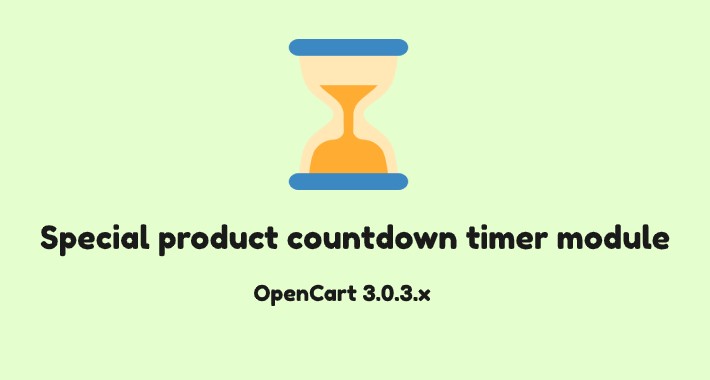 Leftyleaf Special Product countdown timer module.
It supports OpenCart versions 2.1.0.x and 3.0.3.x

Features :
- Display timer for special product.
- Does not override any core files. It uses extension installer to install the module (for OpenCart version 3.0.3.x)
- Well documented and very easy to install

If you find it useful, please provide review. This will encourage us to create free modules in future.
What customers say about Special Product countdown timer module