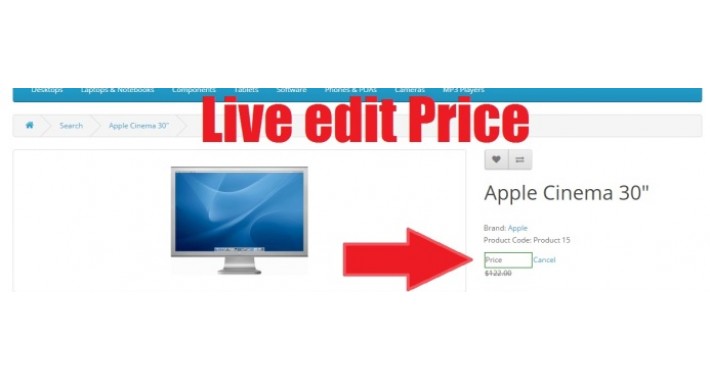 Live edit product cart Price frontend without admin ( vqmod & ocmod )

Free module edit product prices directly in the item card. For this you need to login as an administrator. In the item card is simple: change the price, then click the "Save"button.

You can see full version of this module
http://www.opencart.com/index.php?route=extension/extension/info&extension_id=25501

Attention:
The price changes in the currency display in the admin by default.
Before any changes, always make a backup copy of the database.

Best regards!