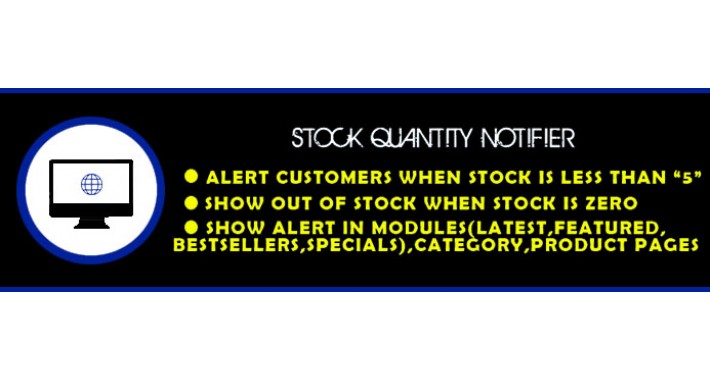 LOW STOCK QUANTITY NOTIFIER

Are your products selling faster?
Products are going out of stock while completing checkout process?

Here is a module to inform your customers when a product quantity is less than or equal to 5.
So that the customer can check out faster to get the product.

Quantity can be shown in Featured, Specials, Bestsellers and Latest Modules and Product and Category Pages.