TMD OpenCart Newsletter Extension
----------------------------------------------------------------------------------
Newsletter modules collect email addresses from customers & visitors on your website. Admin can then send a newsletter to subscribed people right from the website. It is used for gathering and collecting subscribers who are interested in your product, offers, and services from time to time.
TMD advance Newsletter module is a similar one to generate maximum subscribes for your online store. Customers will be able to subscribe to the newsletter without an account. Let us look at features present in OpenCart newsletter module by TMD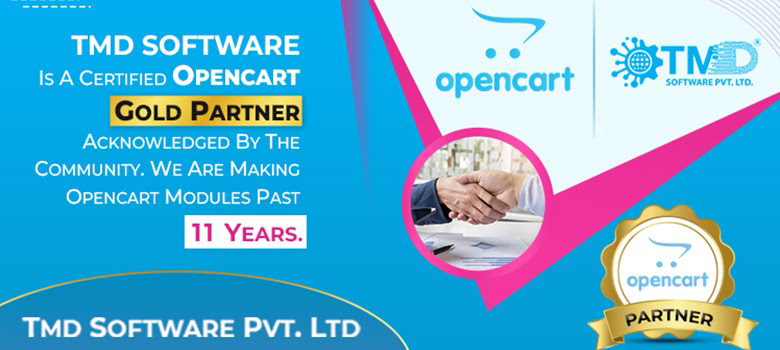 Latest Updates:
a)
Import Export Option added:
Now admin can export or import all subscribers email addresses.
b)
Check box provided:
Before a subscribe can subscribe to the newsletter. Subscribers need to mark the check box for confirming that they are interested to receive latest news and articles from your store.
Things You Can Do With Advance Newsletter OpenCart Module
====================================================================
Tmd newsletter Opencart extension consists of all advanced features which make it useful like creating a subscriber list, making as many newsletter templates as you want to send, quick send email, and more.
Sending newsletter is an important part of any website growth. Because it lets your customer engage with your website. Also, stick your brand name into their mind. You will get these feature with our module
OpenCart popup newsletter subscribe form to display when a visitor comes to your website.
Visitor can enter their email id in popup newsletter form. It is also called exit newsletter popup module.
Newsletter subscriber form popup
Verify email
Shortcode to speed up newsletter template creation.
Fully manageable from admin
Send newsletter
Export emails list
Display newsletter form like popup, Footer
Multi-Language newsletter template content
Send verified confirmation email.
Assign email subscriber form to footer of any page
Add your custom CSS to match with your theme
Tracking analytics
Support Journal theme
Have the option to unsubscribe in the newsletter
Get Control Over Where To Show And Whom You Want To Show Newsletter Email Collection Form
=========================================================================================
Newsletter form is the heart of email collection funnel.
Admin can show newsletter form anywhere around the website. It can show newsletter subscribe in the footer. OpenCart newsletter module help website to grow their email list. Here are places you can set email newsletter collection form.
There is a setting where you can select who can see newsletter form. Register customer and visitor both will see it and can take advantage of the newsletter. Also, show OpenCart newsletter subscribes in the footer.
Opencart popup newsletter module helps admin to create and customize popup using various element.
Admin can change the background color, image, email form, and button text, etc..
Create beautiful popup newsletter form
Assign Email collection Form on all or specific page. Just Assign page from Admin.
Add custom CSS to match with your website theme.
Show what is necessary for your website and according to SEO marketing strategy.
Used Font Awesome.
Assign email collection to Footer of page.
Create Unlimited Newsletter Template and Send Newsletter Email To Your Subscribers Right From Admin
===========================================================================================
Sending an email newsletter sometime cost you. if you are using paid service. But Using newsletter opencart extension, Admin can send email to their subscribers. You can create
unlimited newsletter templates with newsletter OpenCart extension.
These templates can be created using Html or simple text. Create the best working template to drive traffic to your website.
All newsletter template you created will be listed under the newsletter tab. You can delete or modify them. While sending the newsletter, you must select a newsletter template.
By following GDPR rules, OpenCart newsletter module comes with
default unsubscribed link in the newsletter.
Create unlimited newsletter template with .
Use Html or plain text in newsletter template.
A single click to send the newsletter.
Use 9 shortcodes to speedup process.
unsubscribe link included.
Collect Only Real Email - Verify Email
====================================================
Value only comes when you have a genuine email list. That's why
TMD added verify email feature in OpenCart popup newsletter
subscribe module for collection genuine visitor emails. It will prevent bot and unwanted users away from the email list.
Admin can add their custom message in visitor verify email template. Also, it has a setting to send thank you an email for verified email by visitor or customer.
In the email list, there is a column which indicates email is verified or not. It allows Admin to validate their email collection and hence can change their setting accordingly.
Enable email verification.
Get Account type - Visitor | Customer.
Multi-Language Compatible
----------------------------------------------------------
TMD cares about their customer and client.
That's why they create all module and themes multi-language compatible. Your website uses non-english language.
Admin can create a newsletter in one language which their website uses. However, templates give you the option to enter text in all languages which are currently installed on your website.
When Sending newsletter, Module will auto primary language for selected newsletter template, and sent newsletter template will only have primary language text present.
When Sending newsletter,
OpenCart Newsletter Extension will auto detect the language of visitor and send that language newsletter template,
and sent newsletter template will have text present only have visitor selected language from the front end.
Manageable Email List
--------------------------------------------------------
Admin can manage an email list for the newsletter. Admin can either delete or edit any email manually. All the email list are listed under email list. Admin can delete an email one by one or select multiple emails once and delete them.
Exporting email makes admin work
easy to export into CSV format.
After that, they can use this list to anywhere. CSV format file can be easily open in any text editor or M.S. office. or Open Office software. With the help of OpenCart newsletter extension, Admin can not only delete or download, but Admin can also add a new email to list as a new subscriber.
Export email.
Account type - GUST | Customer.
Status - email verified or un-verified.
Subscriber added Date.
Can send email to the individual.
Supports OpenCart 1.5.x 2.x and 3.x versions
=========================================================
TMD specially made this module to work on OpenCart versions 2.x and 3.x versions. Module can be easily installed via upload module section in admin, on your website. Because
this module uses OCMOD. Which does not overwrite OpenCart core files.
Your website remains untouched. All your work will work after installation TMD module.
It also works with lower version 1.5.x. If your website running in lower version than you use it into your website.
OpenCart 3 newsletter extension is plug and play.
Just install and you are ready to use it right away. Collect email id from the website and grow your subscribers. It not only save your money but also give the advantage to use advance newsletter who gives you reporting of clicks, open, unsubscribed and more.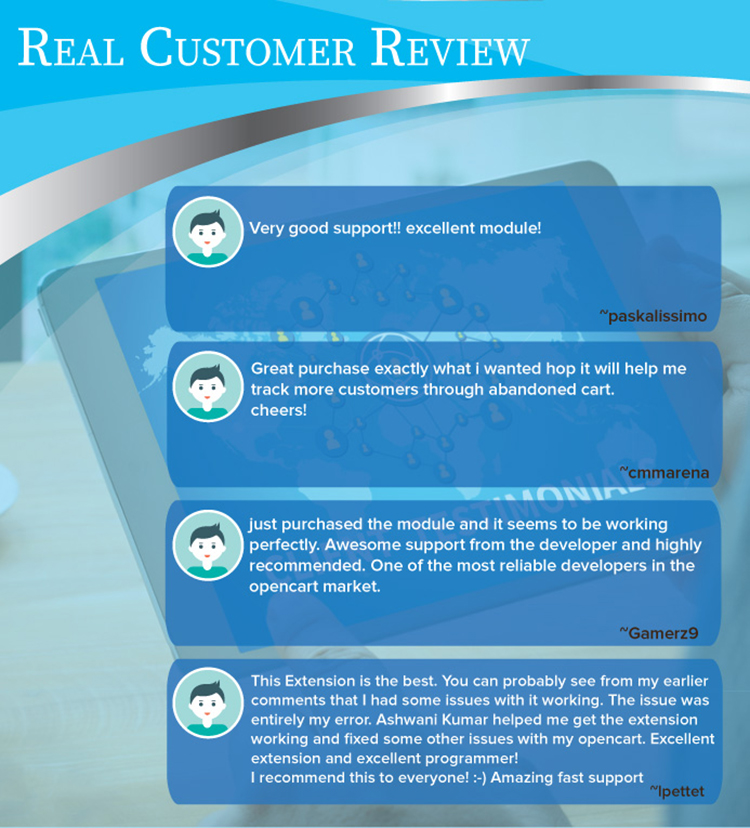 Got pre-sale question or having question about support. Please create a ticket. We will help you to get it working.