Eurobank Cardlink Payment Gateway (redirection)
Επισκεφτείτε το
ηλεκτρονικό μας κατάστημα
για καλύτερες τιμές και επεκτάσεις που δεν είναι διαθέσιμες εδώ.
05/08/2019 - Έχουμε εφαρμόσει το πρότυπο της Ευρωπαϊκής Ένωσης PSD 2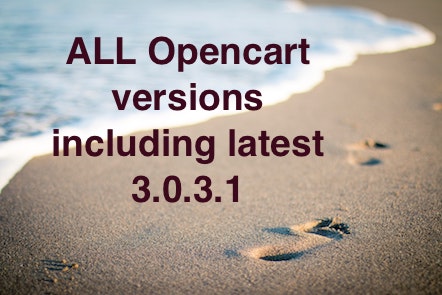 •
#1 Selling Eurobank extension
• Supports English and Greek language by default
• Allows user to select number of installments
• Development and Production mode
• Theme independent.
• Will not overwrite any files. Copy 'upload' directory contents into site root.
• Open source. Unlike OTHER sellers our extensions are NOT encrypted.
• Pay ONCE for each site and receive OC 1.5.x, 2.x, 3.x and
FUTURE
updates!!!
Compare that with other sellers/sites that charge for
EVERY
version.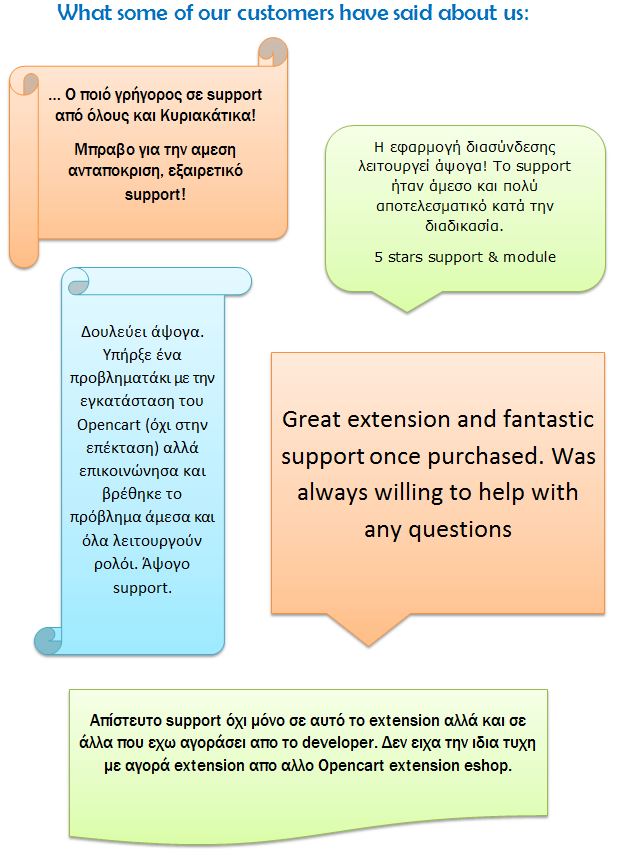 • Developed by the same team behind
best sellers
:
-
Viva Payment
-
Skroutz Analytics
-
Alpha Bank Cardlink + MasterPass + 3D-Secure