Why should you consider OpenCart Mobile Theme for your store?
=====================================================================
Most of the themes you purchase from the marketplace might work right for your desktop, but not on your mobile devices.
So your themes end up in an unorganized fashion while you view them on your mobile devices.
In order to eradicate this problem for your mobile viewers, TMD OpenCart Mobile Themes is created for store owners to take control of their mobile views.
This template will be perfect as an online Mobile Theme. And this online store will present your products much better in an optimized way for a clear picturesque.
It has Effective colors, highlighted fonts, and interactive elements that make visitor's shopping experience better. Much attention is paid to navigation. It is possible to search by brand, categories, and other options.
This module will not affect any core file of OpenCart so it is not an issue during an update.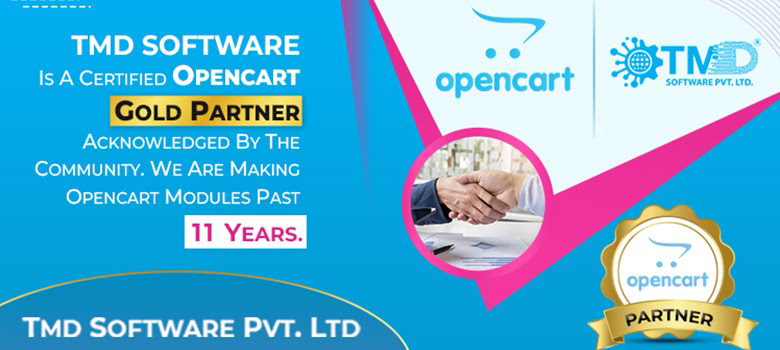 Overview Of OpenCart Mobile Theme
=========================================
This template will be perfect as an online Mobile Theme. And this online store will present your products much better in an optimized way for a clear picturesque.
There are other settings like left drawers showing logo and icons of categories will be shown there. Admin can add the company address, and website's social networking website page links or profile link.
This theme is created to work with all kinds of screens like mobile, tab, all other devices. The desktop theme and the mobile theme will stay different.
Desktop theme shows on desktop, LCD, MAC computer and mobile theme only work with mobile screen and tabs.
It shows social networking website icons on the product page, to share products link.
OpenCart mobile theme is compatible with multi-language and multi-currency. Admin can change the color of the mobile theme any time from setting. It helps attract customers on occasions such as Black Friday, Christmas, Holy, Diwali, and other festivals by changing the theme color accordingly.
Changing Color Theme And Left Drawer Categories Menu Icons
===============================================================
OpenCart mobile app theme is highly customizable. Admin can change the color of every section of the theme from header to footer. Color changed in the setting will be applied instantly. Here admin can set the size of the image of a logo that shows on the mobile view.
JavaScript Color picker used that shows the colors while coloring selection. Header, footer, menu background, and text color, Product page name, price, add to cart and buy now button color, and many other sections of page color are changeable from setting.
To show the category icon on the menus in the mobile view theme, Admin must add an icon on the category edit page. There an icon filed automatically created, this will use to show on menus along with category name.
Here is a list of the color sections present in the setting.
* Image
* Image Height/width
* Theme Text
* Body Bg Color
* Header Bg Color
* Footer Bg Color
* Icon Text Color
* Menu Bg Color
* Menu Text Color
* Button Bg Color
* Menu Text hover
* Primary Btn Color
* Subscribe Btn
* Add To Cart Btn
* Product Name color
* Buy Now Btn
* Product Name Hover
* Price color
Adding Address And Social Networking Icons In The Footer
==============================================================
OpenCart mobile theme comes with the setting that gives admin to show the Physical address and social networking pages or profile links as well. These settings will be found in the admin setting section.
In the setting, the admin can enter the title of the section like "Follow Us Or Contact Us". Admin can enter Landline phone no, mobile number, official email id, and address of the office.
Also, the admin can add the social networking websites profile, page links of various sites. Social icons that have links in them, will be shown on the website.
* FaceBook
* Google
* Twitter
* Linkedin
* Instagram
* Pintrest
* Youtube
* Blogger
OpenCart Mobile Theme Working Perfectly With Multi-Language
===================================================================
If you are website has multiple languages installed and working perfectly. Customers can change the language on the mobile theme as they do on the desktop version of the website.
TMD always cares about customers and clients. That is why all modules and themes created multi-language compatible. It works seamlessly with multi-languages.
Supports OpenCart 2.x and 3.x Versions
=============================================
TMD
made this module work on OpenCart versions 2.x and 3.x versions. A module can be easily installed via the upload module section in admin, on your website. Because
this module uses OCMOD. Which does not overwrite core files. It also works with could-based online websites.
Just install and you are ready to use them right away.
Our all modules, extension, and themes are plug and play.
Note: Images are only for demo purpose and not included with the download bundle.
Support
===========================================================
If you have any suggestions or pre-sale questions, looking for support. Please create a ticket. Our team will reach you as soon as possible.