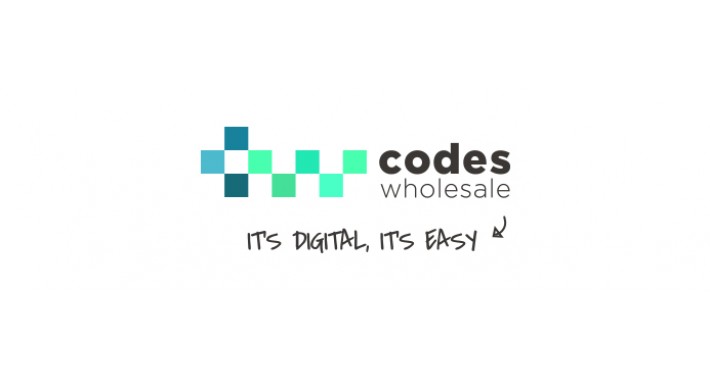 GETTING INTO BOOMING VIDEO GAMES INDUSTRY HAS NEVER BEEN EASIER!

CodesWholesale.com connects e-tailers with video game suppliers, publishers, and developers from around the world, and provides them with an opportunity to effortlessly source and sell best digital games. The easy-to-use extension enables any retailer to create or expand their current offering with over 2,000 digital games including back-catalogue as well as bestselling and pre-order games.

WITH CODESWHOLESALE.COM, E-COMMERCE RETAILERS CAN
- Source digital games from 100% vetted distributors
- Cut time spent on order management and order fulfillment
- Sell hundreds of digital games automatically, round-the-clock
- Import product details on auto-pilot
- Enjoy no fees and minimum formalities

15 features of extension that will make your job easier:

1. Sync your product listing with CodesWholesale
Connect your store to CodesWholesale.com and import hundreds of digital products into your store. It's fast and hassle-free!

2. Automatic order completion upon payment
As long as you have funds on your CodesWholesale account balance orders made by your clients will be fulfilled automatically. The key goes from CodesWholesale to your client's mailbox, in the blink of an eye!

3. Import game assets
Without enticing product descriptions, you will not make as many sales as you would like to. That said, we bring you the quality content straight from publishers!

4. Track past orders
Want to check the details of your past orders? Get a full overview of all transactions in the Order History tab.

5. Price and stock notifications via email
You may want to keep an eye on what's going on in your store, be it orders or stock changes. With CodesWholesale, you're always on the right side of things!

6. Low balance notifications
If your CodesWholesale account balance goes below the value set, you will receive an automatic notification. The balance check will run after every completed order.

7. New filter options
Narrow down your product search by platform, region, language, and date. Decide which games you want to sell!

8. Rate the risk of your clients' orders
Retailers often struggle with chargebacks but hardly ever take any precautions against them. Don't be one of them. RiskScore gives you the upper hand in battle with untrustworthy clients and indirectly increases the profitability of your online business. With this new option, you're in control.

9. Import products into CSV file
OK, so you've applied the right filter and need to export the products to an external management system? Download them as a CSV file and you're ready to go!

10. Download invoice in pdf
Invoices are generated automatically for each order. They are stored safely as PDF files and available on the fly!

11. Get brand-new notifications via postback URL
With the upgraded extension, you will always get a notification for new product arrivals, products hidden from the price list or products whose details have changed.

12. Double-check the price
With this feature you can automatically compare the price you have set with the one displayed on the CodesWholesale price list. No risk of losing on sales.

13. Enable pre-order products
Or disable them if you want. With this option, you are free to sell games before they are released.

14. Win a customer with charm pricing
You must have heard that any price that ends in "9" compels customers to buy. From now on, the option of charm prices can be activated in your store!

15. No investments, commitments or fees!
CodesWholesale extension is and always will be free.

Don't waste time looking for suppliers. Instead, focus on gaining recognition for your online business. Install CodesWholesale extension and let your store run itself automatically!
What customers say about CodesWholesale.com