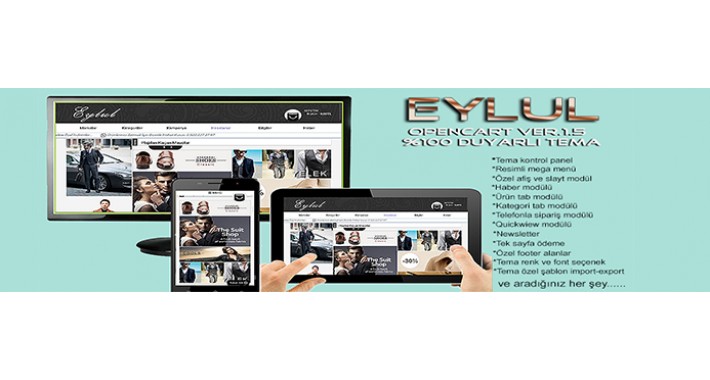 Opencart 1.5 ver. full responsive theme.

VQMOD REQUIRED
CONTACT ME FOR INSTALL PROBLEMS.

DEMO:http://www.diamondgiyim.com

FULL EXTENSION ADMIN

-Theme control panel(FULL)
-Custom theme option import-export
-Fast order popup
-Quickwiew
-Three select for color scheme template
-News extensions
-Elastic banner and slider
-Product tab with carousel
-Category tab with product select
-Responsive menu and custom mega menu
-Five position for header
-Image and icons in toplinks
-Custom footer
-Network,social links and payment images in footer
-Featured products area in footer
-Fixed or full slider option
-Zoom on/off in product page
-Custom column product page-elastic
-67 font style on/off select for theme
-All pages color change option
-Google site map
-Stickers manager for product and category,special and search pages.