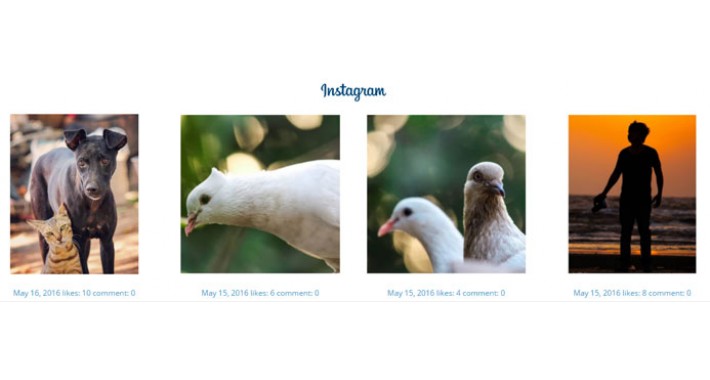 Instagram Module

Display the latest Instagram feed on your site from any Instagram user.

Features:
- Only required Instagram Username.
- Access Token and Secret key doesn't required.
- Show latest feed of any Instagram user.
- Customization show/hide Description,Date,Like and Comments.
- Photos are cached for faster loading.
- Set limit for latest feed of Instagram.
- Set Description length as you want.
- Set image resolution as per your requirement.
Notes::
- Your account should be compulsory public.
Note: Only get last 12 feed on Instagram.