TMD OpenCart Advance Mega Header Module
--------------------------------------------------------------------
Mega Menu is a multi-column version of the default menus normally available in any website, however, the mega menu allows you to add multi-column drop-down menus to your navigation also with media items such as images and videos.
It can also transform your default menu bar to a wide array of multi-columns that brings in elegance and beauty to your OpenCart store. A customer can view a lot of information on the mega menu such as sale items, offers, and discount items and a number of categories and sub-categories i.e multi-level menu related to your products on the store.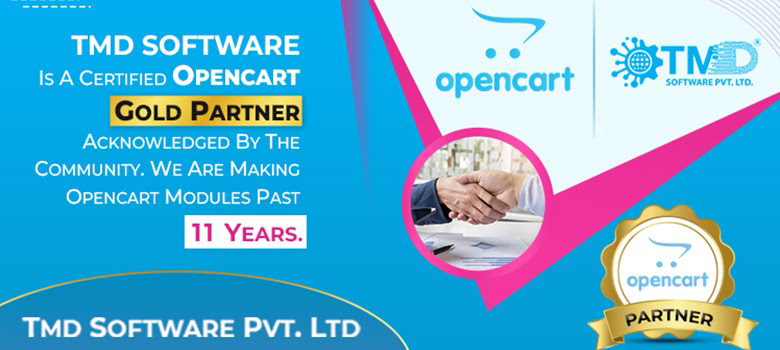 8 Types of Menus you can create with our module
-----------------------------------------------------------------------
TMD Mega Menu helps you to style your e-commerce website with customized banners, color, font size, and multi-language support option. Also, it is 100% responsive and customer-friendly for interaction with the website.
Using our module you can create any kind of mega menu which will have images to video and categories list. You can also show products with title and price. This will help you get more exposed to newly added products.
Display products,
categories, Videos and images beautifully and flexibly
by showcasing the menu in the columns. It helps you to show multiple columns and a single column menu. we have listed all kind of mega menu you can create for your website.
Show Products
Single and Multiple columns and rows
Categories and Sub Categories
Videos
Images
Manufacturer List
Information Pages
Static content
Mega Menu Configuration
--------------------------------------
The store owner can configure the Mega Menu as per their need. Admin can select what to display. Select Categories, products, information pages and add into rows. Also, you can select dropdown menus from configuration.
After entering all these details, module is set to work.
Your Customer will see menus what you selected while configuration. Moreover, you can select colors from multiple patterns and background options.
Select the best match with your website theme you are using. It will display perfectly on the website.
Pre-built multiple color pattern for mega menu
Select background color.
Multilanguage Compatible
------------------------------------------
It is compatible with multiple languages. While the configuration of menus will have options to add text as per language installed int website. You will get options to enter menus name and other information according to languages.
Menus text display into the website will show language selected by the user. The module will perfectly work either your website uses more than 2 languages or only 1 language.
Automatically replace Default menus to Mega Menu
---------------------------------------------------------------------
This extension has great features like auto-switch from default menu of OpenCart to mega menus. After enabling the mega menu from setting your website will have a mega menu.
Website does not need to do anything special in order to get back to default menus of opencart. Just a simple setting will do magic. Mega menus are 100% responsive that means. Website and menus will look awesome in all screen, mobile, Tablet, Computer. Assign a widget like banner, image, video, product and the like on the mega menu.
Works great in OpenCart 2.x and 3.x versions
------------------------------------------------------------------
OpenCart Mega menu Module tested in version 2.x and 3.x. Also tested with multiple themes. No matter what version your website uses of opencart. The module is created plug and play.
After installation of a module into the website. You are ready to display the mega menu and start configuration in admin. Admin panel has a simple user interface for menus.
Installation Is Just Mater Of Few Clicks
----------------------------------------------------------
1. Easy Installation
2. Copy Files
3. Copy all file in your root folder
4. OpenCart Core files will not be overwritten
5. That's all. You are ready to use.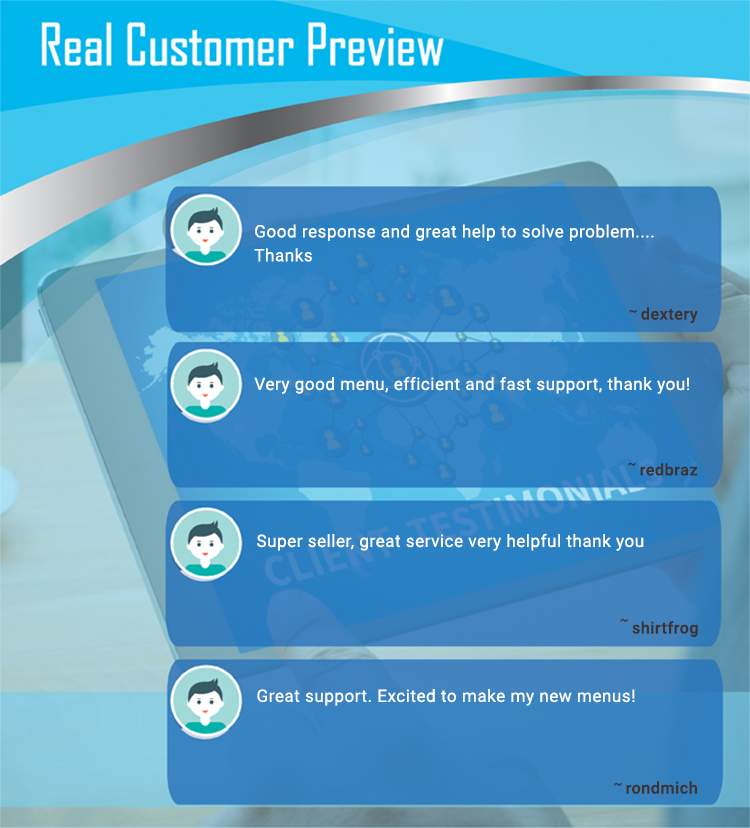 FAQ
===================
What is the mega menu module in OpenCart?
The mega menu gives more flexibility over the traditional menu of OpenCart. It will let you show products, categories, subcategories, information page links, Videos, banners, text, etc. You can show and hide the items from the menu from the OpenCart menu setting.
How to install the mega menu in OpenCart?
All the OpenCart module's installation process is the same. Login to your website admin panel. Navigate to the menu called Extension > click on Installer. Now upload the mega menu modules' zip file. After a few seconds, a success message will display. Go to the modification page and hit the refresh button located at the top-right corner. You are ready to show the mega menu.
How can I do Add Mega menu in website?
Do the primary setting. Set the colour theme, limit the product and category showing in the menu, and define the image size, font type, text weight, etc. The next step is creating a mega menu in OpenCart.
It is easy to set up the main and its sub-menus using the mega menu setting. Click on add new button. Enter the main menu name in multi-language. Either upload your own design for the sub-menu background or select a pre-built pattern. You can show products, categories, manufacturers, and information pages or select the editor to design your own sub-menu to show videos or banners, and other things, enter the number of columns to display in the sub-menu, open the links to new tabs or same, show or hide main menu's icon, select the store. Save This menu. Your first menu is ready and will start showing on the selected store website.
What kind of layout is supported by the OpenCart Mega menu extension?
You will have full control over the layout of menus. Each sub-menu can be configured separately. You add one or multiple columns in the sub-menu to show products, categories, manufacturers, information pages link, etc. It also allows you to create your own design in HTML/CSS.
Got pre-sale question or having question about support. Please create a ticket. We will help you to get it working.