OpenCart Migrate & Upgrade Tool 1.5 to 2.3 to 3.0
OpenCart is a flexible e-commerce framework for small and medium enterprises and online store owners.
However, OpenCart releases updates often from time to time such as the latest release 3.0
To keep yourself updated with the latest releases on OpenCart you have to stay updated with it.
We at TMD has come up with the OpenCart upgrade and migrate tool that lets you easily update or migrate your older version to the latest version of OpenCart with the reach of a few clicks.
And you will be able to migrate all products, customers, orders, categories and other entities from your existing store to any latest versions of Opencart 3.x.x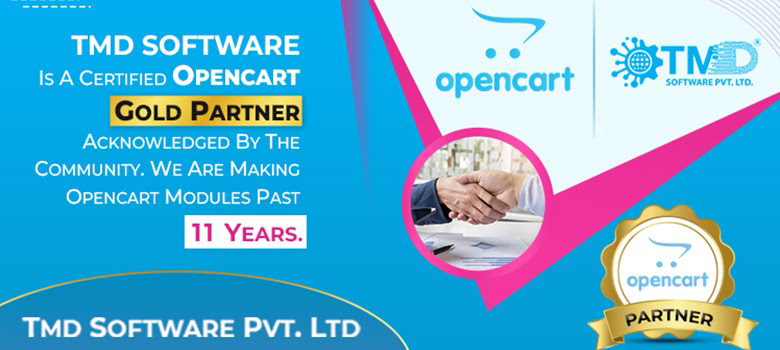 How to migrate my OpenCart Store current version 1.5 or 2.3 to OpenCart 3.0?
TMD OpenCart Migrate Tool is a very flexible tool for easy migration process of your online store.
The basic migration process updates all your Products, Product Categories, Manufacturers, Taxes, Customers, Orders, Coupon, Review, MultiStore, Multi-language, etc.
There are two kinds of upgrade i.e you may choose the new option or update option.
If you choose new option, the new fields are added to the old database, however, if you use the type update, your old version of OpenCart store is updated to the newest version along with additional new attributes that exist in the latest version.
What customers say about TMD OpenCart Upgrade Tool 3.x?
Support is great, my store was upgraded from 2.0.3.1 to 3.0.2 like a dream! Thank you so much for the amazing and very fast support!
~Eliconda
This product is marvelous! Support is excellent! I recommend!
~Marijan
Great support, this is an extension you have to buy for great work
~infinity.ecs
Features of TMD OpenCart Migrate & Upgrade Tool 3.0
Add new database tables to your older version of the database
Add new columns to your OpenCart Store
New data required are inserted
Adding new settings
Delete obsolete columns
Delete obsolete tables
Add all new permissions to the database
This tool helps you upgrade and Migrate an existing 1.5.x.x version to 2.3.x
This tool also helps you upgrade and migrate an exisitng1.5.x.x version directly to 3.x.x.
And upgrade and migrate an existing version of 2.3.x to 3.x.x.