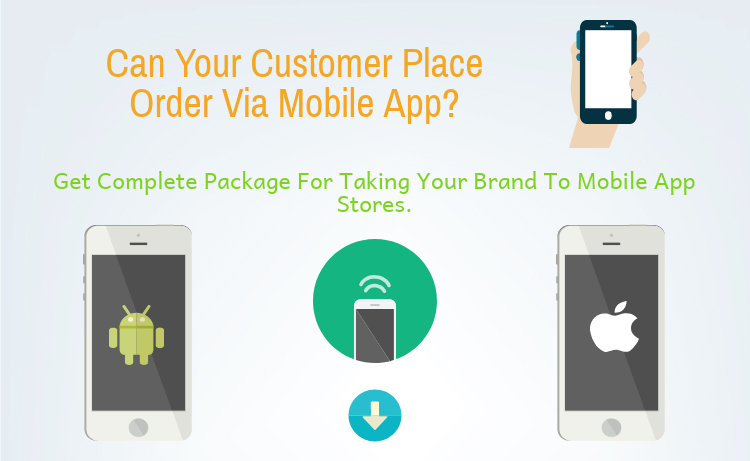 Opencart Mobile App Extension
About This Extension:
This is Opencart products slider or product carousal plugin that helps you set products in backend like featured products module.
And it shows the products image, short description and buy / learn more link to product page.
With this plugin you can set as many as you want products slideshow on any page of opencart .
User's can scroll between products and have a look at your products .
Features
1. Unlimited Products
2. Set limit of products to be shown as well.
3. Set image size of products
4. Auto loop control.
5. Set it on any layout of opencart like other standard modules.
6. Responsive
7. Compatible with any theme.
8. Set name / heading of module of your own choice.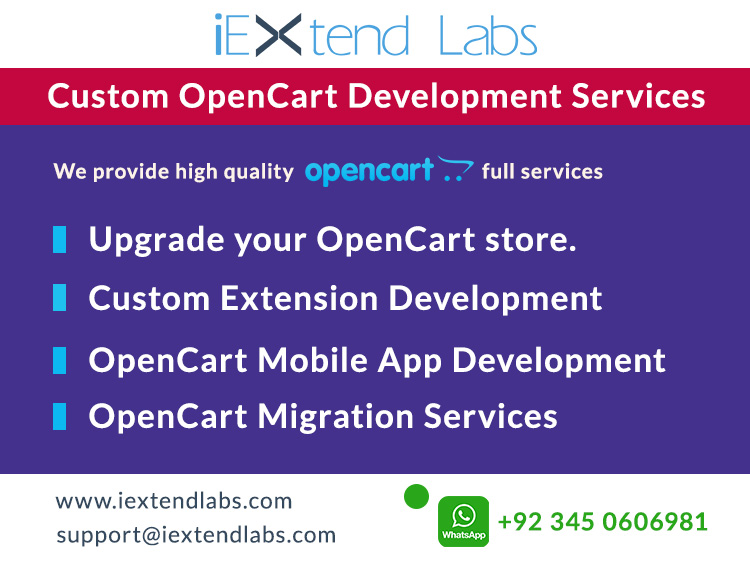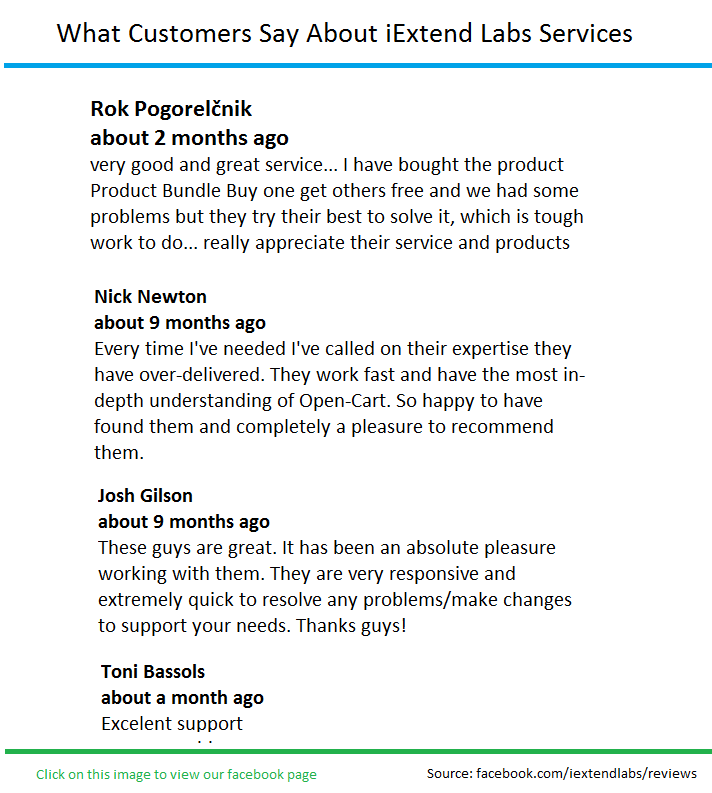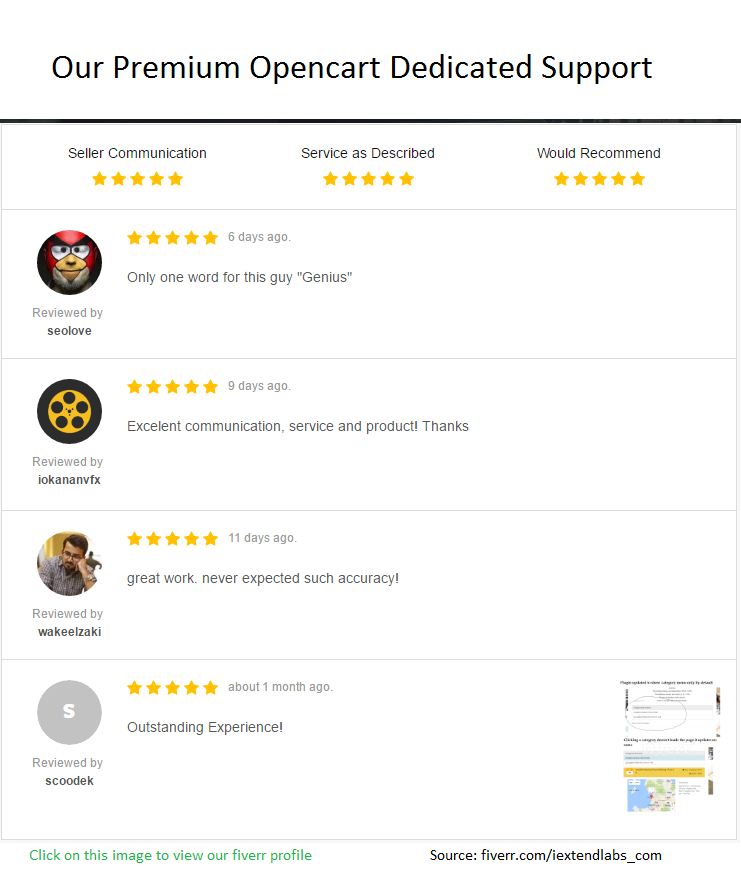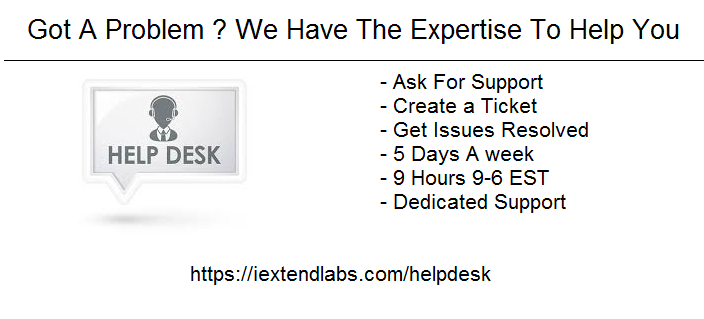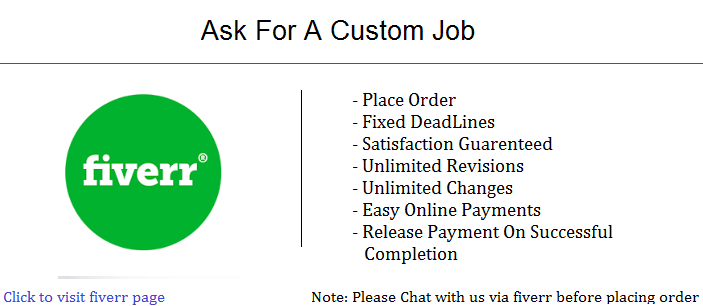 Update 1.1 May 18
Compatibility issues for 2.0 x versions resolved
Update 1.2 May 18
Compatibility issues for 2.1 x versions resolved
Currently there are limited features in free edition, for more customized version contact us at support@iextendlabs.com
Top Selling Extensions