Brainy Filter SEO plugin is an add-on for Brainy Filter for search engine optimization. It allows managing the way Brainy Filter generates URLs. You can make the URLs prettier with more relevant keywords for search engines.
Features for Managing Brainy Filter URLs


SEO URLs with relevant keywords

Transliteration of non-latin characters

Conversion of uppercase letters to lowercase letters

Ability to choose separators between attributes and their values

Ability to replace characters and words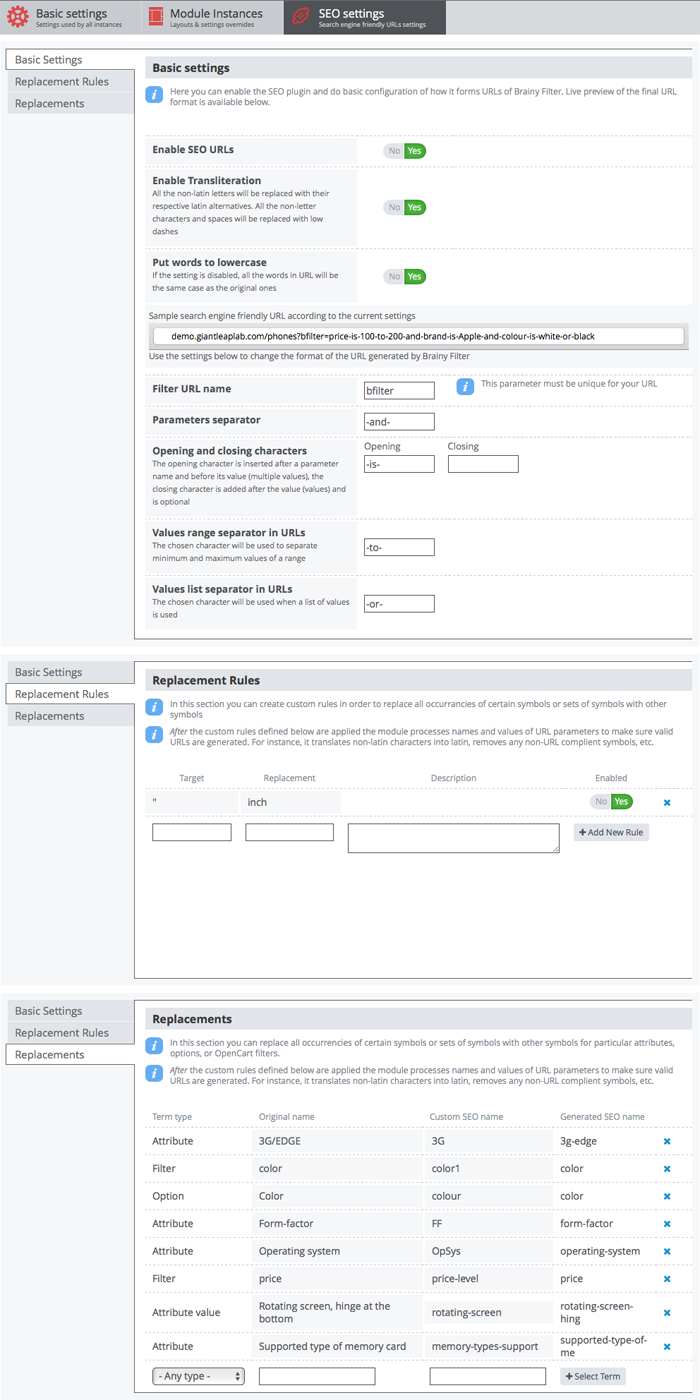 Demo Version
Brainy Filter module is sold separately!
Front-end
Back-end
(User: demo, Password: demo)
Compatible Versions of Brainy Filter




(!) When contacting the support please provide your order id and the date of purchase.
We also provide paid support for the filter (adjusting the template, adding custom features) and build great websites of any kind ;-)