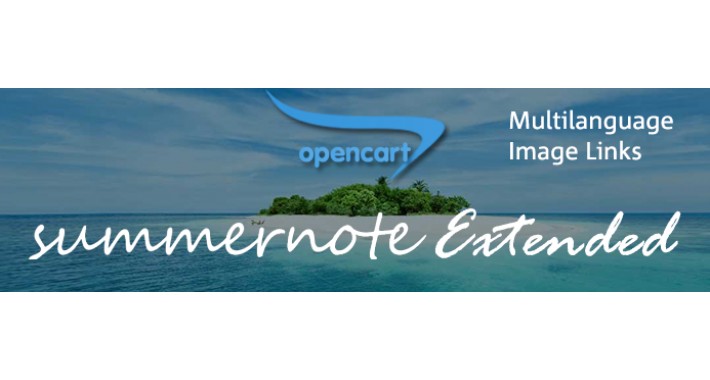 Summernote Extended - Multilanguage and with Image Link v0.2
Works with Opencart 2.2-2.3.0.2
BNIT - info@bnit.it
Extended Summernote Toolbar (more tools)
Uses the configured admin Language (Multilanguage)
Support for the Image Link (you need to click on the image and use the menu that appears below it)

Works Immediately. There are no configurations to do in the admin panel!

Requirements: Vqmod any version for OC 2.x. Vqmod 2.6.1 for OC 2.2 or latest.
Installation: just copy the folders in your Opencart 2.x installation.