Record and review all the activities performed by any user on your Opencart Admin. If something goes wrong in your site, you can find out who made the change and when.
Also find out if any one is trying to hack in to Admin.

Below are some of the useful information this extension can give you
Who is logging into my admin?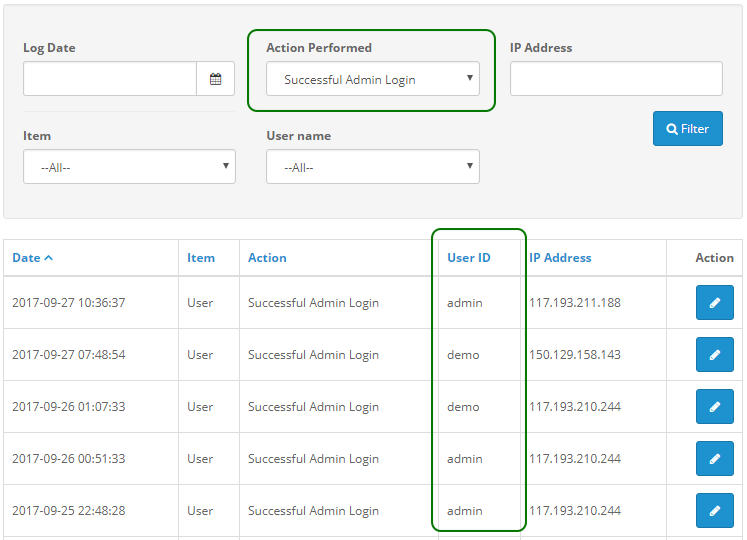 Is there any one trying to hack in to admin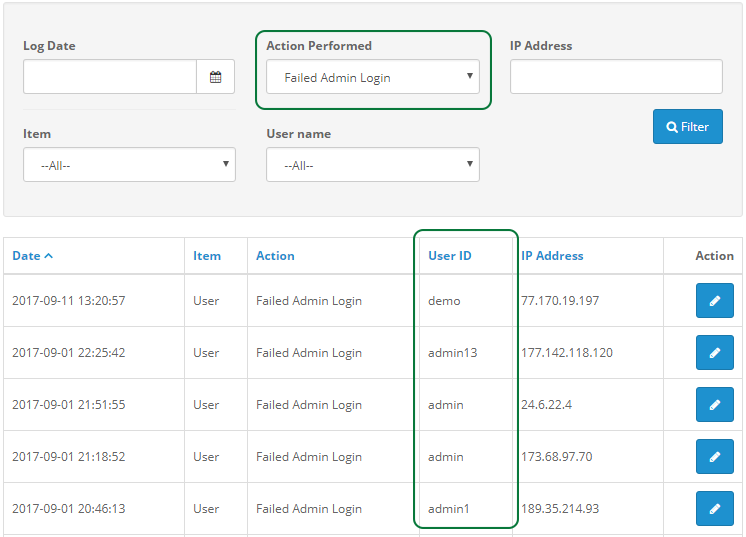 It monitors invalid login attempts along with their IP addresses and reports it
What screens they visited?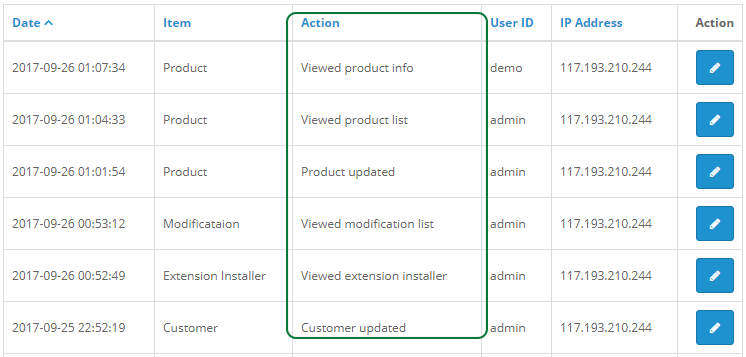 What changes did they make?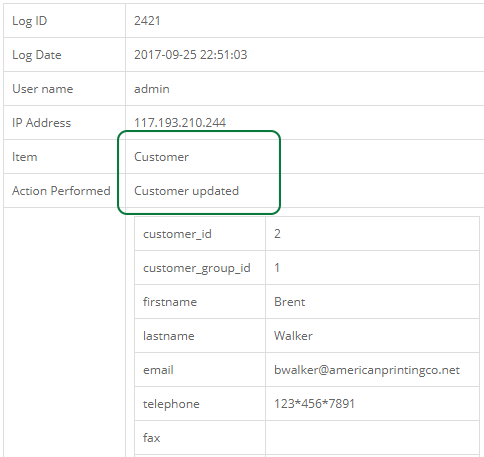 Captures visitor user name, IP address and other details.
You can clear the log at any time and start again from scratch.
New features added
✓
Filter by user/action/screen from the drop down list
✓
Filter by partial IP address
✓
Automatic installation. No need to execute the scripts
** The demo data will be reset every day at 1 AM EST
What customers say about Activity Logger and failed login attempt monitor