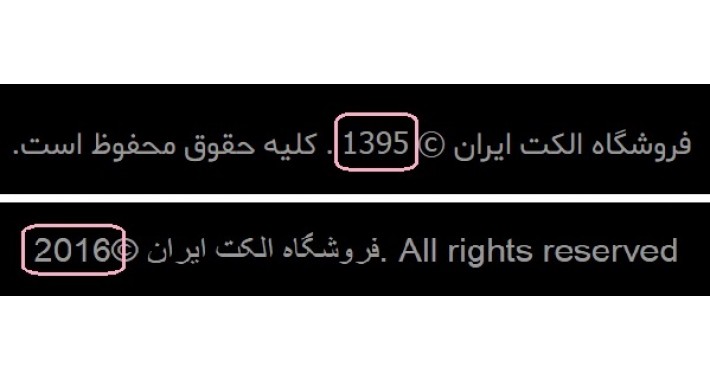 The Persian (Iranian) Calendar are a succession of calendars invented or used for over two millennia in Iran (Persia). One of the longest chronological records in human history, the Iranian calendar has been modified time and again during its history to suit administrative, climatic, and religious purposes. The Iranian year usually begins within a day of 21 March of the Gregorian calendar.
This Extension Selects Gregorian or Persian Calendar with Respect to Language Selection.
افزونه گاه‌شمار پارسی برای فروشگاه‌ساز اپن‌کارت یا پارس‌کارت نسخه 2.3.0.2 تهیه شده ولی با تغییرات اندکی قابلیت سازگاری با نسخه‌های پایین‌تر را دارا است.
این افزونه تقویم فروشگاه را براساس زبان انتخابی، ("شمسی" برای پارسی و "میلادی" برای سایر زبانها) تغییر میدهد.
این افزونه توسط نصاب او‌سی‌مد نصب شده و تاثیر آن پس از نوسازی کش در فروشگاه و پنل مدیریت مشهود میگردد.