for opencart3.0.x version,please click :
japanese language pack 3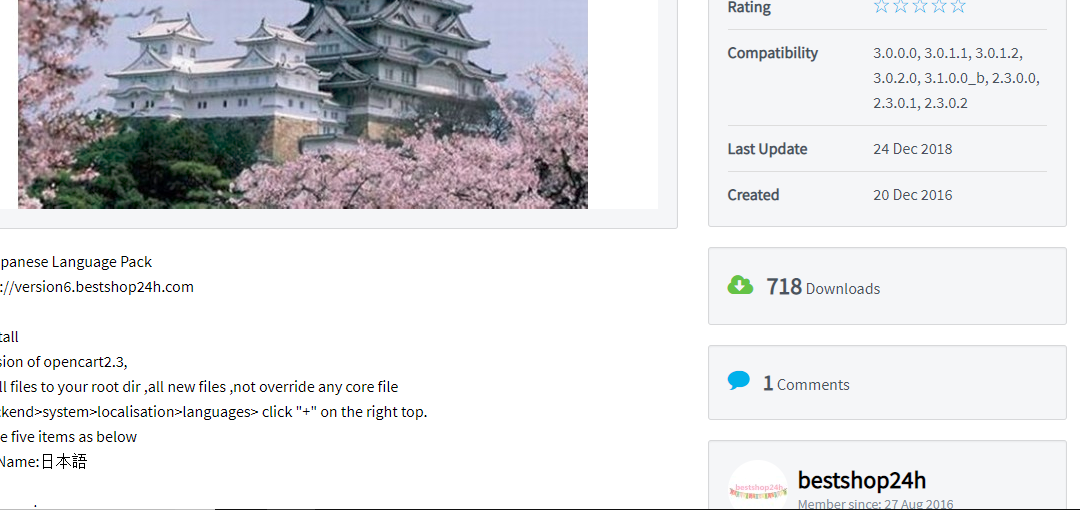 Module: Japanese Language Pack
Demo:http://version6.bestshop24h.com
How to install
for the version of opencart2.3,
1)upload all files to your root dir ,all new files ,not override any core file
2)go to backend>system>localisation>languages> click "+" on the right top.
3)the fill the five items as below
Language Name:日本語
Code:ja
Locale:ja,japan,japanese
Status:enable
Sort Order:1
that it all.
note:if you have renamed you admin folder,donot forget to rename this "admin" folder to your renamed admin folder,and upload it.
history:
2016-12-20 fix a bug at voucher.php
2016-12-03 fix a bug at contact us page.
2018-12-12 upgrade for opencart3.x
#################################################################################
Support: support@bestshop24h.com
Wechat:bestshop24h