About This Extension:
Store Credit As Payment Method | Checkout with Store Balance OpenCart Extension Features:
With More then 800 Downloads, This extension have helped the store owners to provide the facility to there valuable customers to purchase products or services via store credit or purchase via other payment methods.
It shows store credit as payment gateway and only deducts credit if a user selects "store credit" as gateway otherwise it won't always deduct credit as OpenCart do.
It will remove automatic deduction and replace it with manual choice in payment methods.
Payment Method is only shown if the user's credit is greater or equal to the cart total.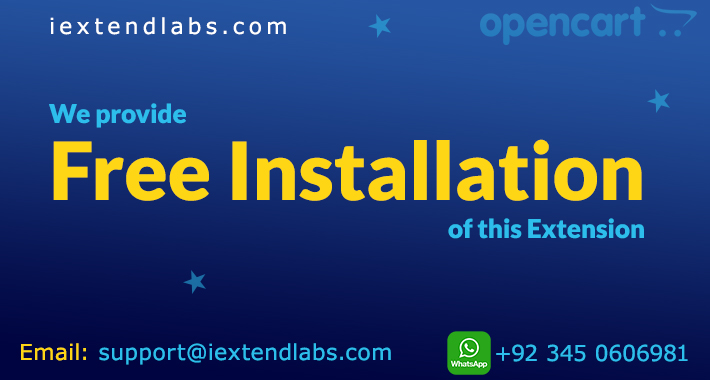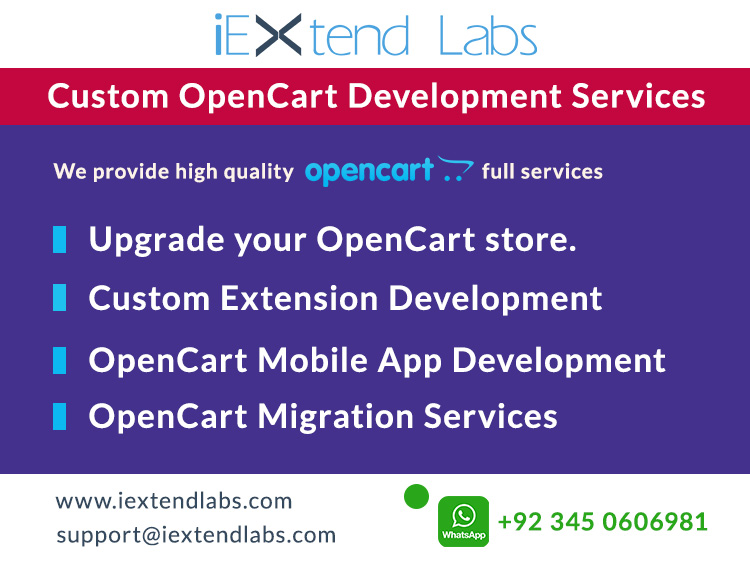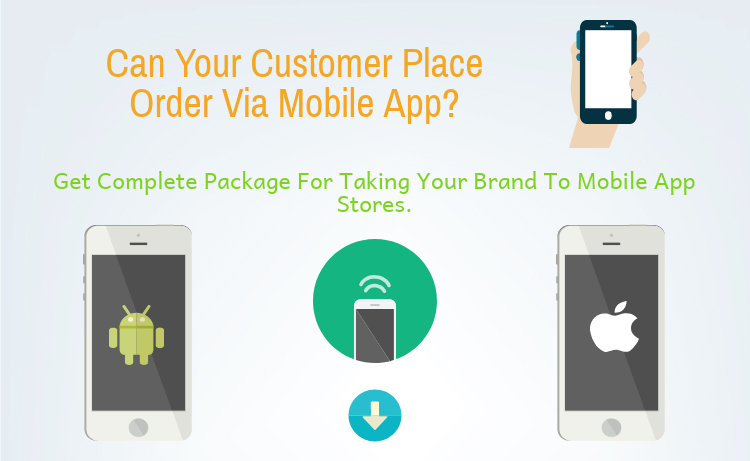 Opencart Mobile App Extension
Please request the Admin demo for this extension Store Credit As Payment Method | Checkout with Store Balance at our email iextendlabs@gmail.com.
Store Credit Comes as default In OpenCart but with limited functionality, our complete set of extensions can convert your store credit function to proper E-Wallet.
There are two other extensions for complete Wallet system in Opencart
1.
Purchase / Buy Store Credit | E-Wallet
2.
Display Store Credit / Balance | E-Wallet
Complete Detailed Article on Opencart E-Wallet
This extension comes with Free 2 Hours Of Our Opencart Services, so if you are unable to install our team can do it for you or you need any minor customization we can do or provide consultancy for any Mobile / Web App Project [Opencart, Laravel, Ionic] You want to discuss.
contact us: support@iextendlabs.com
whatsapp business: 923450606981
Update July 9, 2021:
Updated for latest OpenCart Version: 3.0.3.7
Update: Feb 8, 2017
1. 2.3 Compatibility Added
2. Bugs Removed
September 13, 2017
Opencart 3 Version Support Added
December 12, 2017
2.3x files updated
Update 17 Oct 2018:
This extension is 3.1 compatible now.
Top Selling Extensions