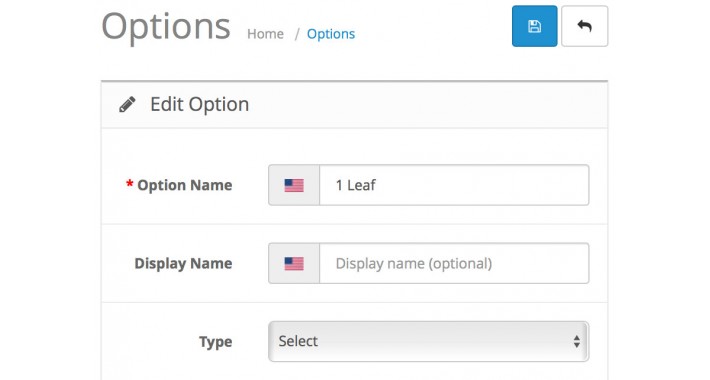 This allows you to set an different (optional) name that an option group will be displayed as on the product page.

This can be useful if you group options by vendor. Say Vendor 1 has the colors "red", "green", and "blue" available and Vendor 2 has "green", "blue", and "purple" available.

You could have one option with all the colors and then have to remember which color is available for each particular vendor. Or you could set up different options for each vendor. If they're named identically on the back end, there's the inconvenience of making sure you selected the correct option when assigning variations to your product.

This allows you to have an option name and an option display name, such that on the backend you can name your options "Color - Vendor 1", "Color - Vendor 2", etc, to make it easy to select the correct option name on the admin side, while displaying each of those options as "Color" to the customer.

Feb 5, 2018 - Have released a new version, which includes a second VQMOD for compatibility with Opencart 3.0. Feedback would be appreciated.