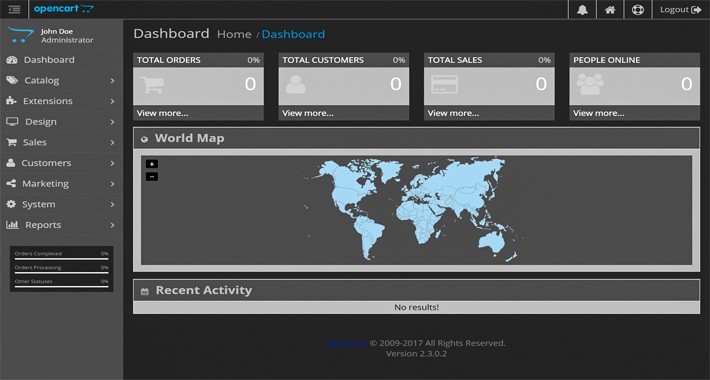 This free Stylesheet for Opencart version 2.3 has been re-engineered to provide a dark theme with pleasant contrast which is easier on the eyes. The fonts are much bigger so you don't have to strain to see the words, characters and icons. This free admin stylesheet is especially helpful if you spend a lot of time in the Admin area of your Opencart Website.

1. Created specifically for version 2.3
2. Color balanced dark admin theme
3 Larger readable text throughout the dashboard and admin areas.
4. Free!