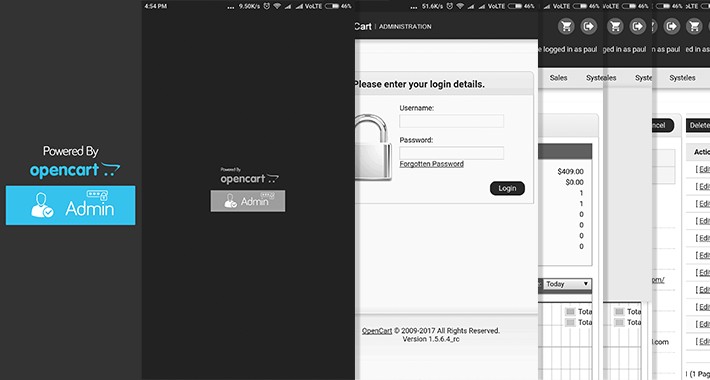 Many of us wants to operate & manage the products/orders/settings almost all main features of opencart from mobile.

Don't worry this is the right app for you!

Just install these files and share your website address and that's it you will get your app ready within 1 hour.
The app is available for IOS & Android users both.

Features:
1. Easily manage your orders/products/options/sale history everything from the app.
2. Works with any device
3. No hidden cost/No annual cost per year, you just need to pay only one time and that's it.
4. Get free updates for lifetime, we will be continuously improving our app so keep looking for any updates.

Please note : The extension>module section is partial support (BETA).

We are running campaign for this there is some discount available for the first time users please email me at prosenjeet123@gmail.com for more information.