What is an
OpenCart POS System
?
OpenCart Point of Sale System
allows you to keep track of sales and inventory with a physical system on the store and an application to manage your invoicing, billing & inventory.
Connect Your Website with
OpenCart POS Module
to offline Store using Point of Sale System:
TMD POS system allows you to sell your products i.e enter orders from your physical store for walk-in customers without any signup and sync online with your opencart store.
The main advantage of creating an
OpenCart POS Extension
is to integrate both of your online and physical stores.
Most e-commerce businesses run their online and physical store separately, so maintaining a centralized sales, inventory and customer data is easy now with this module.
With
POS for OpenCart
you will be able to manage their sales, inventory, and customer datacan easily manage their day-to-day transactions irrespective of diverse physical stores spread across different locations.
Admin can create users and assign a user to a specific retail outlet from where they can manage orders for walk-in customers at the physical store and check out easily without any signup, automatically synced to the online store.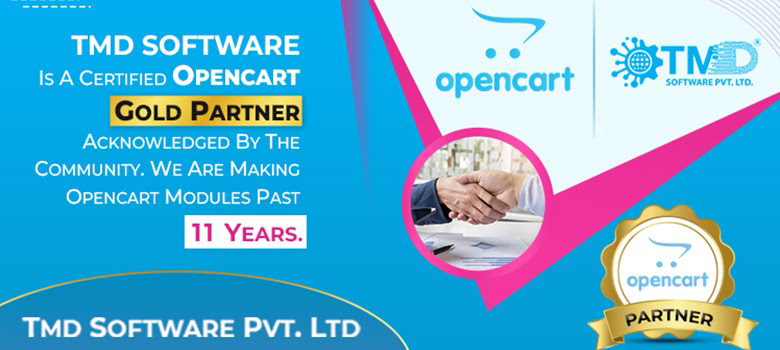 Create Multiple Users/Sales Agents
A successful point of sales system not only records sales and orders from different locations but keep track of your sales agents and monitors the performance of sales location wise. It also keeps track of all users and sales agents and monitors sales record for each sales agent.
TMD POS System allows admin to
*Create multiple users and sales agents for various outlets
*Assign Sales Agents and users to a particular retail outlet and configure users to outlets
*Easily enable or disable any user/sales agent or a location
*Assign individual username, email, and password for respective sale agents.
It Enables Retail Outlet Using OpenCart POS Module
Scale your business easily with multiple retail outlets by using the OpenCart point of sales system without any extra expenditure.
- Create multiple retail outlet easily from POS Admin and set up your physical store any time
- Sell products both from Online Retail Stores as well as from any retail outlet point
- Create unlimited multiple outlets for the store and manage your outlet by creating POS sales agents
- The store owner can sell online store products easily from the retail outlet
- Any sales agent/user can log in the POS system assigned for a particular Retail Outlet
This is however applicable in Advanced OpenCart POS Module where stock transfer option is required.
Warehouse Pos
POS Product on Point of Sale OpenCart
The POS product is a separate section where you can see all items as per assigned location and admin can assign items to a specific location.
Admin can keep an item global if the item is to be displayed at multiple locations or more than one location.
Kindly note: Here assigning a product is specific to a single location only.
Add a Product/Item with special Stock In Feature
For bulk purchases TMD POS Module provides a unique STOCK IN feature for entering stock easily into your inventory.
And it enables store admin or inventory manager to add stock without any hassle.
Because this Stock In special features accepts a barcode scanning, so whenever you have large quantity of purchased inventory, it is easy for any user to just enter the items within the help of a product bar code.
However for this the product must already exist in your system and must contain that barcode.
So for all predefined items with barcode, this feature will provide you with an ease for entering inventory to a particular location where your user is defined.
So during scan if there is a new item, you have to add the product first and than you can process the transaction.
Release Inventory with Stock Out Special Feature
The Stock Out feature enable store admin to deduct stock from the inventory.
This is especially useful when you are shifting your stock from one location to another.
You can also use this Stock out feature to release stock which are associated with loss or damaged goods.
This method is same as like Stock In feature where you can scan your items and update your transactions.
Inventory Barcode Mangement
Barcode is an essential part of any SKU item, manage all barcode for your stock items under inventory barcode section in our POS system. OpenCart POS system allows you to store manufacture barcode or create your own barcode. This ensures faster invoicing and billing on orders for your physical store for your all walk-in customers. If you are using a traditional POS system for your store, OpenCart POS system can completely replace your traditional POS bulky machine.
Product Search
Perform a quick search for adding a product to the POS system. There are various methods in which a sales agent is able to search for a product in the POS system to add to cart using the following methods:
- Easily navigate to folder categories and products with the help of a mouse click and add a product to cart
- Directly scan for a product in the scan area to instantly add to cart
- Directly enter the name of the product in the scan area to find a product and add to cart
- Search my Model No. in the scan area and add to cart
- Instantly add any product on screen if an item doesn't exist in the product master
Hold the transaction for a Customer in the queue
Holding an order is preferably not welcome during a live transaction. However during a live transaction when the order is executing for large no. of items and there is some discrepancy (such as missing of a barcode for one item or rate is unknown) and you need some time to correct it, yes you temporarily hold your current entry by just saving the order status as pending and proceed to the next customer in queue.
- TMD OpenCart POS system allows a sales agent to hold an order for a customer in the queue by saving the order status as pending.
- The POS screen allows easy navigation on the left-hand side to quickly navigate to last order and perform a final checkout on issues resolved.
- Sale Agent can also filter order on the basis of order status or order number
POS Cart, Customer Management & Easy Payment Option
POS cart provides convenient ways to add end number products to the cart as well as change base price and quantity if required.
The sales agent can also add bill wise discount offer on the basis of percentage or fixed on demand.
Other additional services such as allowing coupon code and vouchers are allowed during the payout
During the payout process, the sale agent can also select the customer for the order or select guest customer for quick checkout.
Sales agent can also enter the full detail of walk-in customer for customer database management
Payment can be done against cash, card or EFTPOS (Electronic Fund Transfer POS option)
Use a Custom Print Format for Invoicing/Orders
TMD POS system allows 2 types of print format/settings to generate a soft copy for your customers.
Admin can set both A4, A6 paper size setting for the standard POS order prints
Customize header and footer print option to add extra information as per your requirement such as VAT No. Company Reg. No. etc.
Sales & Commission Reports
POS system provides some important reports to quickly view the financial aspects of your store
- Get a sales report on the basis of payment method viz, cash, card, and ETPOS, filter your daily monthly quarterly or yearly sales report on the basis of payment method filtration.
- Items specific total quantity sales report, for a period, on the basis of product id or model number or product name.
- Commission agent reports and earning as per sales agents
Note:
It does not connect with the cash drawer or card swapping machine.
OpenCart POS works with the online OpenCart store, so it will not support offline customer data entry or invoicing.
For a more advanced OpenCart POS system we do have a separate custom module on OpenCart.
Leave us a query and we will customize your needs for multi-warehouse and warehouse based inventory & stock management and options for stock transfer between warehouses etc.
Complete Featured List of POS