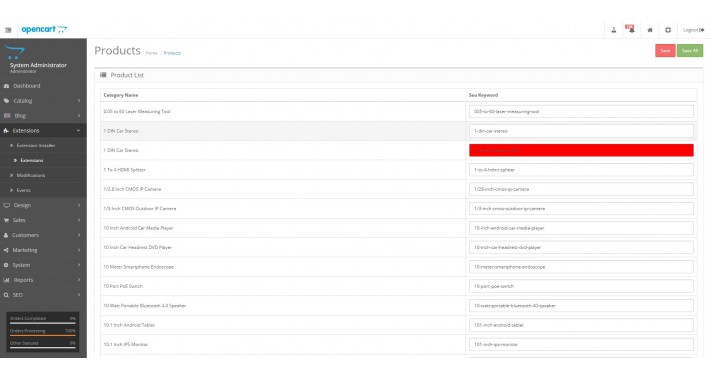 Categories and Product Generate Keyword

Instructions:

1. Extract files and browse read me file for instructions
2. Install upload.ocmod.zip via extention installer
3. After installation go to extensions choose modules and select Generator Keyword
4. To generate categories keyword click on Categories button then all categories will be displayed with its generated keywords. You can edit or just click Save.
5. To generate products keyword click on Products button and all products will be displayed with generated keywords. You can check each or just click Save All to accept the generated keywords.
6. Chinavasion products supported.

Example Format:

http://www.domainname.com/index.php?route=product/product&product_id=8420

will become

http://www.domainname.com/witcher-75w-mod-vaping-kit

Simple right! Please don't forget to comment or rate.