The best practise is to "Listen" what your customer "Ask"
There are 2 ways the customer do when look for items in your store:
1. Search in you category from menu
2. Type what he want in search bar
We don't need to view all of the most searches performed on Internet, but your store is the most important one, the search which a customer visit your store, those words are critical for you to study and perform of enhancement from these keywords in your Google AdWords because it is the most related to what you are selling in your store.
By default, you can see there is "View" and "Purchased" products in Report, thus you can see what is the customers clcik the products to view. However, you do not know what the customer input the word for what they are looking for. These words are the "Keywords" what customer think of in terms of the item.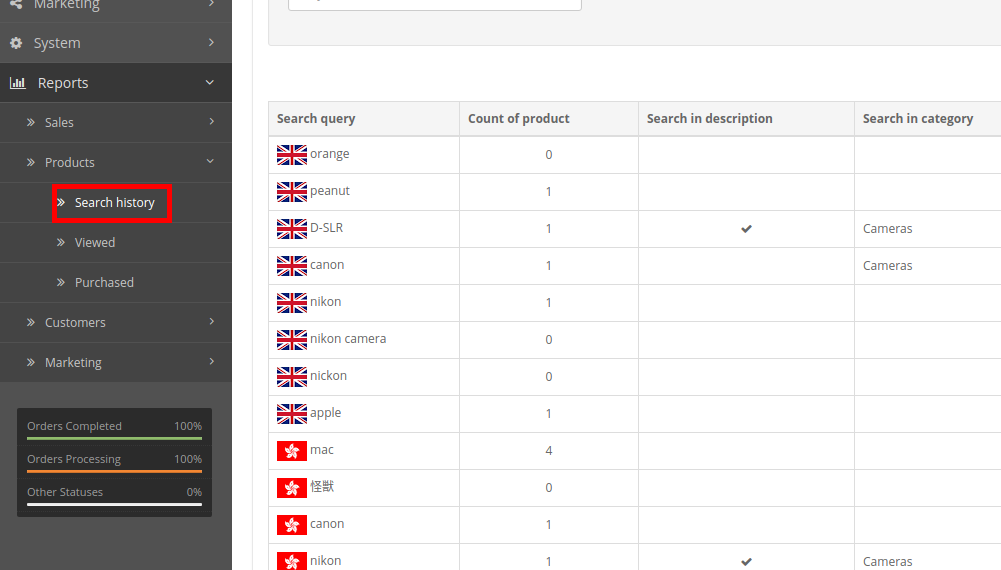 You also can see the report what keyword in what langauge during the customer or visitor search, if it is customer, you can view that customer's by just a click of the link to understand what he/she is looking for.