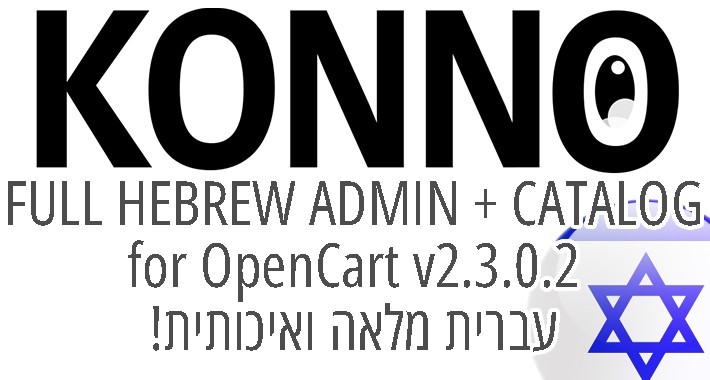 Full hebrew for opencart's admin panel and store's frontend.
We did not use any kinds of translators, did it manually file by file and took us about two weeks so you can rest assure it's the real deal!

Thanks for supporting us!

חבילת עברית מלאה לחלוטין גם לפאנל הניהול וגם לחזית החנות!
לא השתמשנו בשום סוג של מתרגמים אוטומטיים, נעשה בצורה ידנית ומפוקחת במשך שבועיים.

תודה על תמיכתכם!