Overview of TMD OpenCart Product Custom Product
==============================================================
This extension lets you show important information about the product in extra tabs. It enhances the OpenCart default product page functionality. The admin can link the custom tabs to products, categories, or manufacturers. They are instantly available in the product edit section to write the information. You create unlimited custom tabs for the products. The visibility of extra tabs can be controlled by selecting customer groups, registered customers, visitors or both. Also, you can set on which devices the tabs will display.
Most of the OpenCart theme is supported by this extension. It is compatible with multilingual, and OpenCart versions 3x, 2x.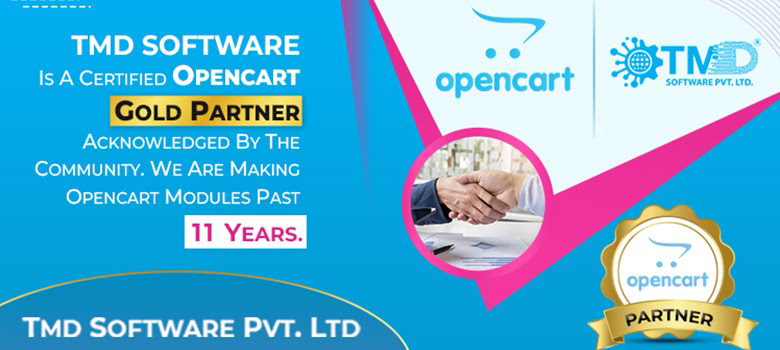 Global Tab data for all products:
It saves you time by writing information in a custom tab once and displaying it on multiple products. This way won't need to edit each product again and again to write the same information.
Simplified Information Display:
You can display important information in seperate tabs. The custom tabs will automatically appear in the product edit section. It has a title and description. Each product can have different-different tab name too.
Custom Tab Visibility Control:
It offers the admin to decide which product additional tabs should display to whom. Admin can create different-different tabs for logged-in customers, and visitors, or create tabs that will visible to both.
Device-specific Customization:
For the best user experience, the admin can decide on which device the custom tabs on the product page will display. There are three devices present in the setting - Phone, Tablet, and Desktop.
Show Custom Tabs To Selected Customer Groups:
It allows store owners to select the customer group in the setting. This extension will always check the logged-in customer's profile to fetch the customer group to match the setting. It helps you to display exclusive content to specific customers.
Show Custom Tabs on Individual Products:
This extension comes with a product selection setting. The extra tabs will only show on selected products.
Custom Tabs for Specific Categories and Manufacturers:
Enables the addition of custom tabs to products of specific categories or manufacturers. All the products under selected categories or manufacturers will show extra tabs.
Set Tab Order:
The admin can set the position of tabs on the product page. Set the sort order in the number of each tab. When the Product page loads, the extension will check the sort order of each tab and display them in ascending order.
Supports Most OpenCart Theme:
This extra tab module is tested with many themes available in the market to make sure the custom tab automatically gets displayed on the product page.
Multi-language Compatible:
Supports multiple languages, enhancing its usability across different geographies. If your website supports multiple languages, it can create tabs in all those languages.
Compatible OpenCart 2.x and 3.x versions:
This module works on OpenCart versions 2x and 3x. It also supports the cloud version of OpenCart.
Your Website Files Remain Intact:
It uses the OCMOd and XML file will use to add the functionalities on your website. Your website files will not be touched at all.
Fast Loading Time:
Its development is based on OpenCart documentation. It takes only a fraction of a second to load the extra tabs on the product page.
Responsive Design:
The extra tabs module uses the OpenCart default bootstrap to insert the tabs into the product page. Display perfectly on all the screens no matter what device is used by your customer.
Installation With Documentation:
You can follow the online documentation for the installation of this module. Use the extension installer to install the module on the website or upload the files of this extension through cPanel or FTP software like FileZilla, or CuteFTP to your website. Activate the module from the module list page.
Plug-and-play Modules:
All modules, extensions, and themes of TMD are ready to use immediately upon installation. With powerful settings and a simple user, interface admin can create as many unlimited custom tabs for OpenCart products.
FAQS
Q.
How do I add custom tabs to my product pages?
Ans:
To add custom tabs to your product pages, simply install and activate the Opencart Extra Product Tabs module. From there, you can easily create and customize new tabs in the module settings, choosing to add them to specific categories or manufacturers.
Q.
Can I limit access to custom tabs for certain customers?
Ans:
Yes, the module comes with advanced settings that allow you to limit access to custom tabs for certain customers. You can choose to show custom tabs only to logged-in customers or specific customer groups, making it easy to offer exclusive content to certain customers.
Q.
Can I translate custom tabs into multiple languages?
Ans:
Yes, the module offers full support for translation, allowing you to create custom tabs in different languages. This is a useful feature for stores that operate in multiple languages, as it ensures that your product information is accessible to a wider audience.
Support
If you want customization on your website or looking for help with the OpenCart module or theme. Please create a ticket. One of our team members will contact you as soon as possible.