Analytics is a project to measure how users interact with your Opencart website.
More than
100 sales in just ONE year!!!
Read below about our customer satisfaction!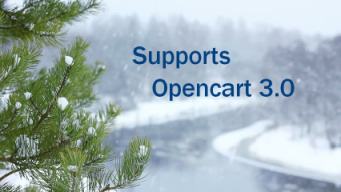 • Implements FULL Skroutz Ecommerce Analytics Data specification
• Allows you to enable Skroutz '
Save Your Order
' and '
Partner Badge
' widgets.
• Will not overwrite any files. OCMOD and VQMOD versions available.
• Works with Journal2 theme. Extension can be EASILY revised to support any theme.
• Pay ONCE for each domain and receive OC 1.5.x, 2.x, 3.x and future updates!!! Compare that with other sellers/sites.
IMPORTANT UPDATE
On 09/2018 Skroutz informed us:
"Διαπιστώσαμε ότι έχετε υλοποιήσει ένα plugin για την εύκολη ενσωμάτωση του Skroutz Analytics στα συνεργαζόμενα καταστήματα.

Λόγω προβλήματος που εμφανίστηκε το τελευταίο διάστημα από update του Google Analytics, χρειάστηκε να κάνουμε κάποιες αλλαγές στο Skroutz Analytics tracking script."
This update HAS been applied to ALL versions of the extension. The filenames of the updated extensions have "_2018" in the filename. The changes that have been applied were taken from this official documentation:
https://developer.skroutz.gr/analytics/new_script_migration_guide
Please note that customisations (eg. tax computations, theme paths, changes to work with other extensions etc.) might have been applied in your version of the extension when it was installed. Make a note of the changes BEFORE overwriting the extension so as to apply it AFTER in the new version.
Developer can apply the new changes to your existing installation for a VERY small donation. Please contact via 'Get Support' button.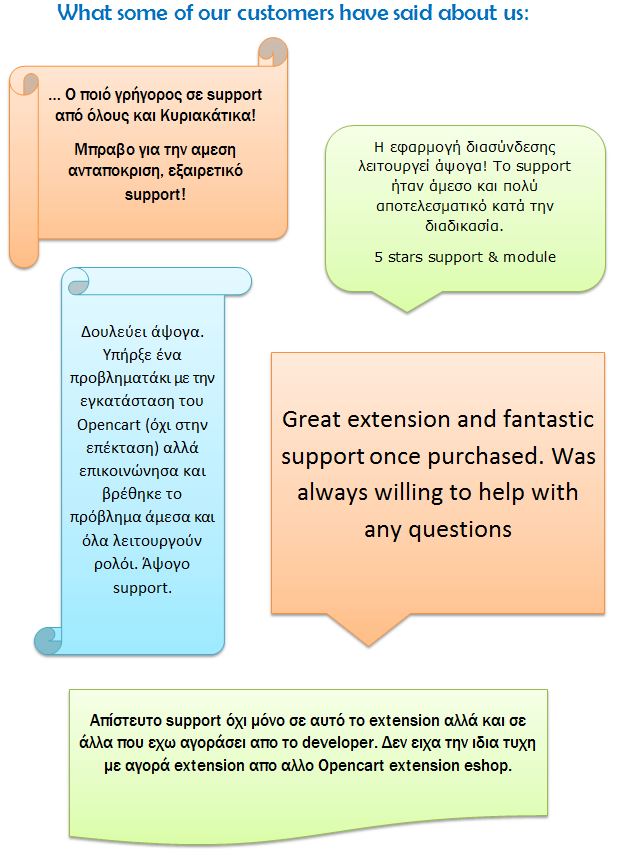 • Developed by the same team behind
best sellers
:
-
Eurobank Payment
-
Viva Payment