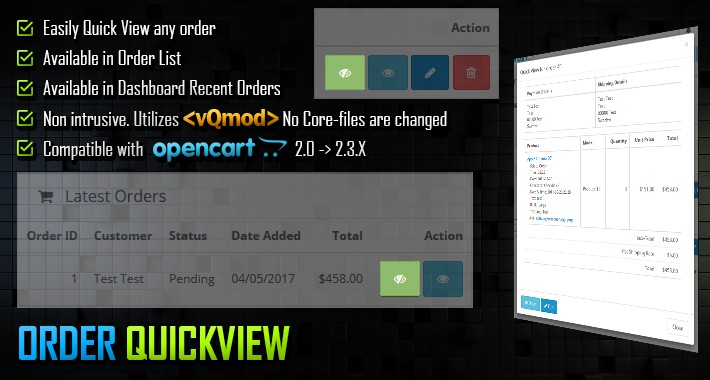 FREE GIVEAWAY! TIME LIMITED OFFER.
If you like it, please donate via PayPal to ocdev@digitalpixel.se

This simple yet beautiful extension creates a new button beside the "Blue Eye" view button.
What this new button you can open a modal window for a quicker view of the ordered items, summation of order totals plus Invoice address and Shipping address.

If you are in need of some customization, such as other information in the Quick View, please dont hestitate to ask.
If we can customize it according to your request, we will only charge a small fee.

This extension uses VQMod. No Core files are changed.
What customers say about Order QuickView from Order List and Dashboard