The
ONLY
marketplace extension to implement ALL Γενική Ταχυδρομική Web Services:


Voucher creation

Ability to cancel a voucher

Track And Trace - Το tracking μιας παραγγελίας. Gets a history of checkpoints for the specified voucher number and its current status (delivered/not delivered).

Close Pending Jobs - Closes and sends to the Geniki shop, the pending (that have not closed yet) created vouchers and orders that have been created TODAY.

Print voucher

• Will not overwrite any files. Copy 'upload' directory contents into site root. Requires vqmod.
• Supports English and Greek language by default
DEMO
Admin
(usr: demo , pwd: demo)
• Versions for OC 1.5.x and 3.x are coming soon...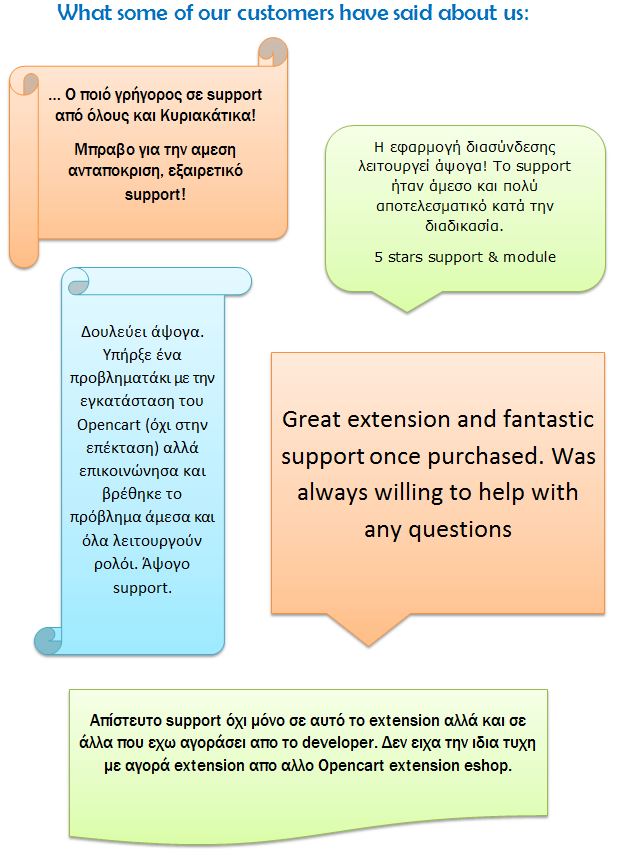 • Developed by the same team behind
best sellers
:
-
Eurobank Payment
-
Viva Payment
-
ACS Web Services
-
Skroutz Analytics