Why to buy from an OpenCart Partner?
Very few companies get an approval as an authorized partner from OpenCart, after a consistent track record of superior support and quality products.
An OpenCart partner has more mature solutions.
Partners have a very good track record in terms of customer support and quality of products.


Link:
click here

Link:
click here
admin username: admin
admin password: demo123

Download user guide from
here
.
This extension provides facility to show a Video on product page in a nice popup.
You can control the Video URL and Video popup size from settings.
You can add a different Video for every language.
Youtube and Vimeo are supported.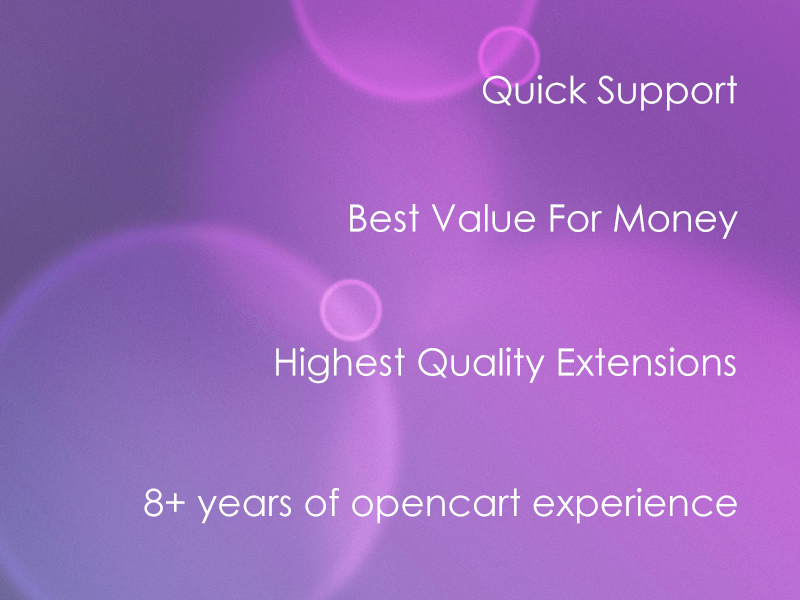 Download user guide from here.
To get quick help from our technical staff, raise a ticket using
this
link.
Note:
Our extensions have a licensing policy, explained
here
.