✫
Improve your best sales tool: Product Reviews Pro
✫
It is no secret that product reviews are an extremely powerful tool for increase online sales and generate more revenue.Reviews provide the social proof of good quality products on store. Studies show that about 70% of customers look at product reviews before make purchasing, and over 63% of customers are more likely to purchase if a store has product good ratings and reviews.
✫
Product reviews are extremely powerful selling tools typically utilized by online stores. Opencart includes some of the best review options available, yet these still underachieve when compared to what product reviews can do.
✫
Product Reviews Pro will allow you to accept product reviews in the same way that you do now, but you can also accept user photos as part of the review
✫
Powerful admin panel allow creating multiple rating types. It adds several new functions to product reviews, and can enable different functionalities like voting system against each review types from customers, such as comments, report abuse, photos,many more features.
✫
Graphs are extremely helpful, it represent the quick and meaningful information. Review graphs help users to decide how well product is performing.
✫
This extension support major OpenCart themes like JOURNAL, FASTOR, THEMEBURN-Shoppica, Pavilion and much more.
✫
With product reviews pro extension you have full control over reviews, show different reviews at different stores over same product and/or show different reviews at different languages over same product. This is very useful to big eCommerce websites.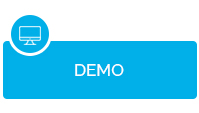 ✫
TOP REVIEWS
✫
VERIFIED PURCHASE
✫
ONLY VERIFIED PURCHASERS CAN GIVE REVIEW
✫
REVIEWS CAN BE MULTI LANGUAGE AND MULTI STORE
✫
CAN SHOW REVIEW POLICY WHICH POSTING REVIEW
✫
REVIEW IMAGES AS GALLERY
✫
TOP RECENT POSITIVE AND CRITICAL REVIEWS
✫
Show reviews graph for each product
✫
Works flawlessly with existing reviews as well
✫
Automatic synchronization with old reviews
✫
List of all product reviews added under Admin> Product Reviews Pro > Product Reviews. Reviews can be filter by author, vote, rating and product for the contribution. They can also be moderate and edit
✫
When this extension is active, existing reviews and any new ones will be moved to this this menu
✫
Reviews Report added to see most reviewed, highest rated, and lowest rated products.options to adjust review field for customers/guest
✫
Reviews can contain images.
✫
Comments can be add to reviews by admin
✫
Customer/Guest can be up-voted, down-voted, or flagged (Report Abuse)
✫
Prevents customers from adding multiple reviews for a product
✫
Reviewed can be sorted and filtered by type, star rating, review qualifier, most voted, least voted, and more!
✫
Add option to manual verify a review
✫
Add option to send review approval email from admin
✫
Flexible admin configuration
✫
Use own set of files, hence not change any core file
✫
All Major themes supported
✫
Journal 2 Theme Supported
✫
Journal 3 Theme Supported
✫
Free One Theme Compatibility
✫
OCMOD Compatibility
✫
Quick and reliable support
Note: To setup Cron Job review invites follow below link instructions
https://docs.opencart.com/en-gb/extension/cron/
All Themes Compatible
Many More New Features Available
Supported Versions
All - 2.0x, 2.1x, 2.2x, 2.3.x & 3.x Opencart versions
Latest Extension Version
2.0 version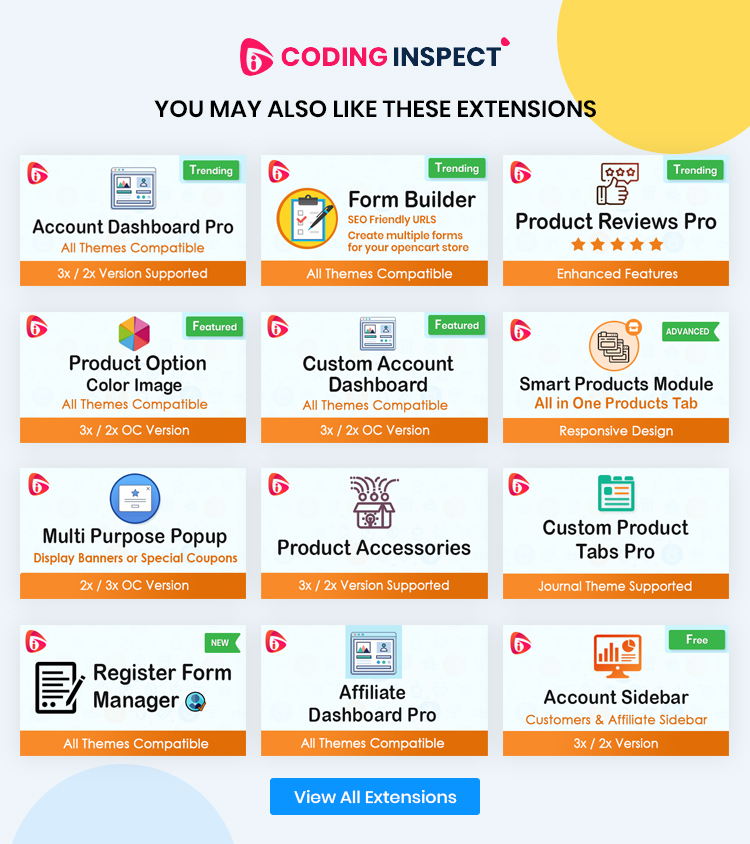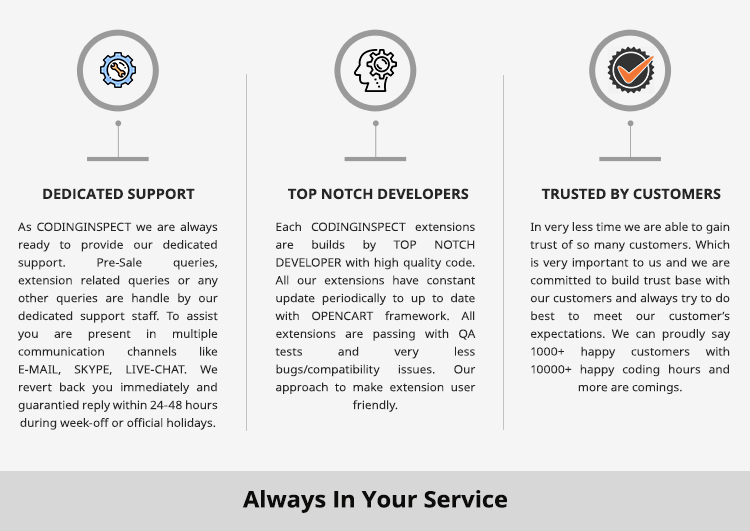 ✫
Contact for free installation and best support.
✫
We support our clients and help them to install and understand how to use this extension.
Always In your service
Support Email: codinginspect@gmail.com