Customer Browsed Products
module will show each customer the products they have previously viewed i.e their product history . The module also collects information about product the customer has in his/her cart and then automatically display related products by category. This can increase the chances for that customer to buy more products or spend more time browsing your store.
If your OpenCart version is not supported or maybe different language, please make an inquiry.
Create a new module of
Customer Browsed Products
module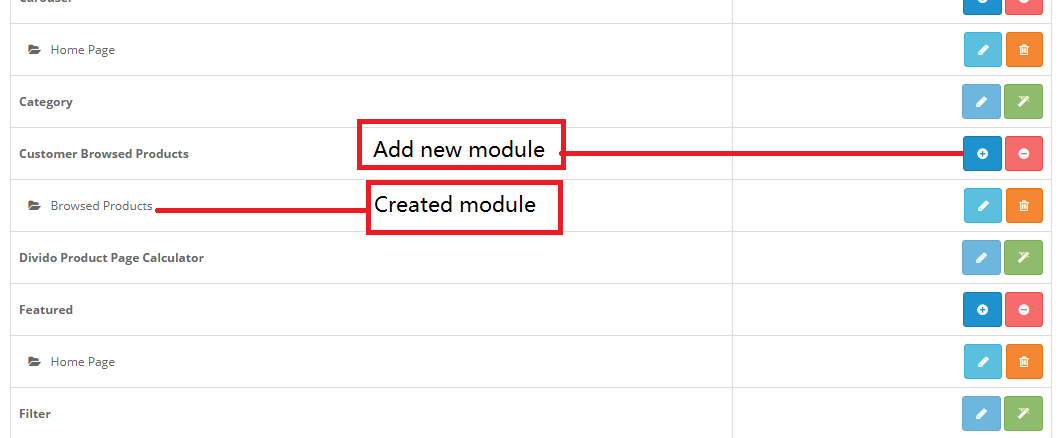 Configure the module in the backend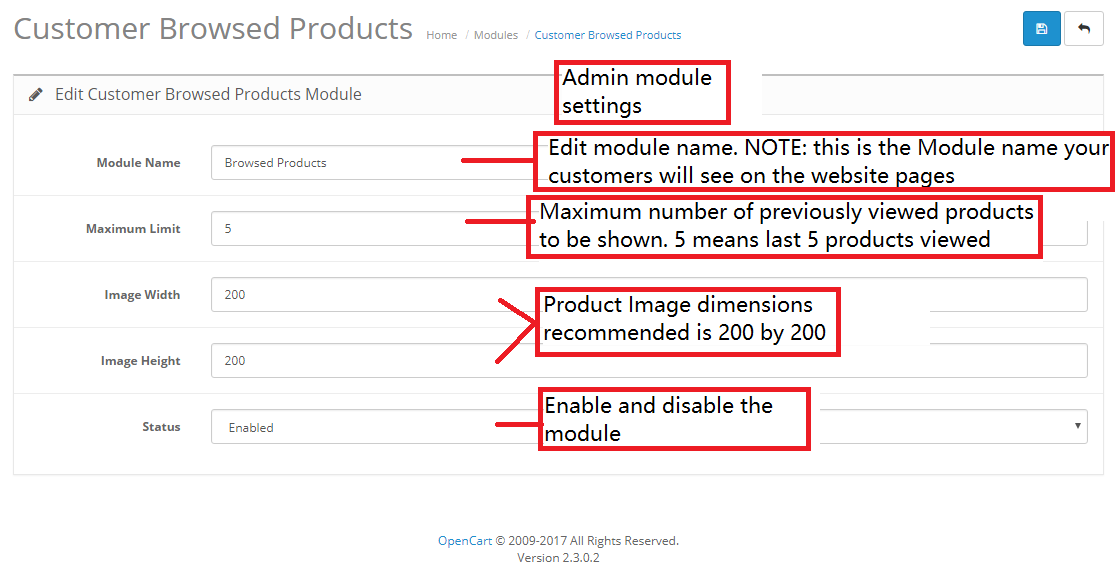 Select the layout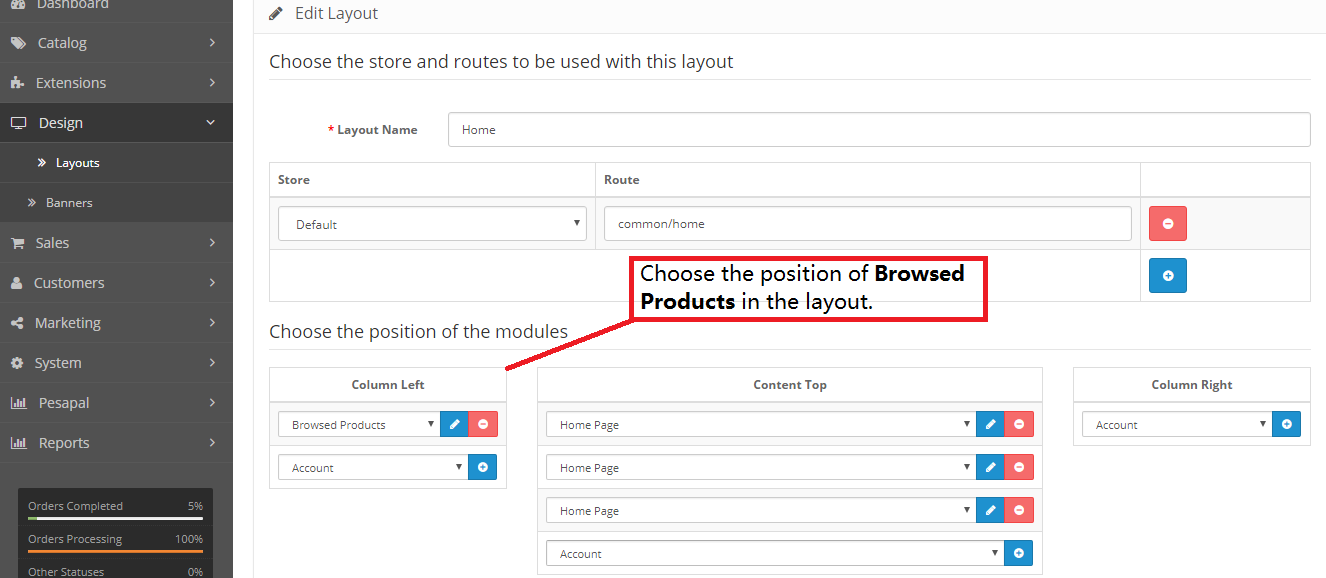 Module displayed in the frontend selected layout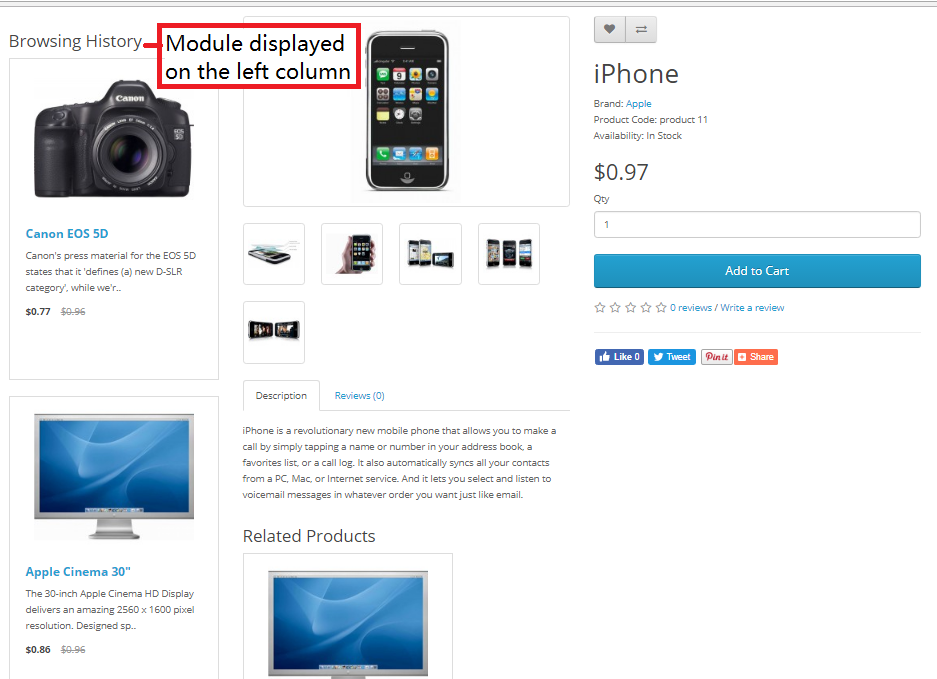 For custom ecommerce website contact us