RoundShop is an adaptive multipurpose OpenCart template suitable for Internet shops of any field. Template is designed in a modern and precise way. Modules included into the template are able both to extend a number of functions and customize your online store. As an outcome you get ready to use tool to sell a variety of goods.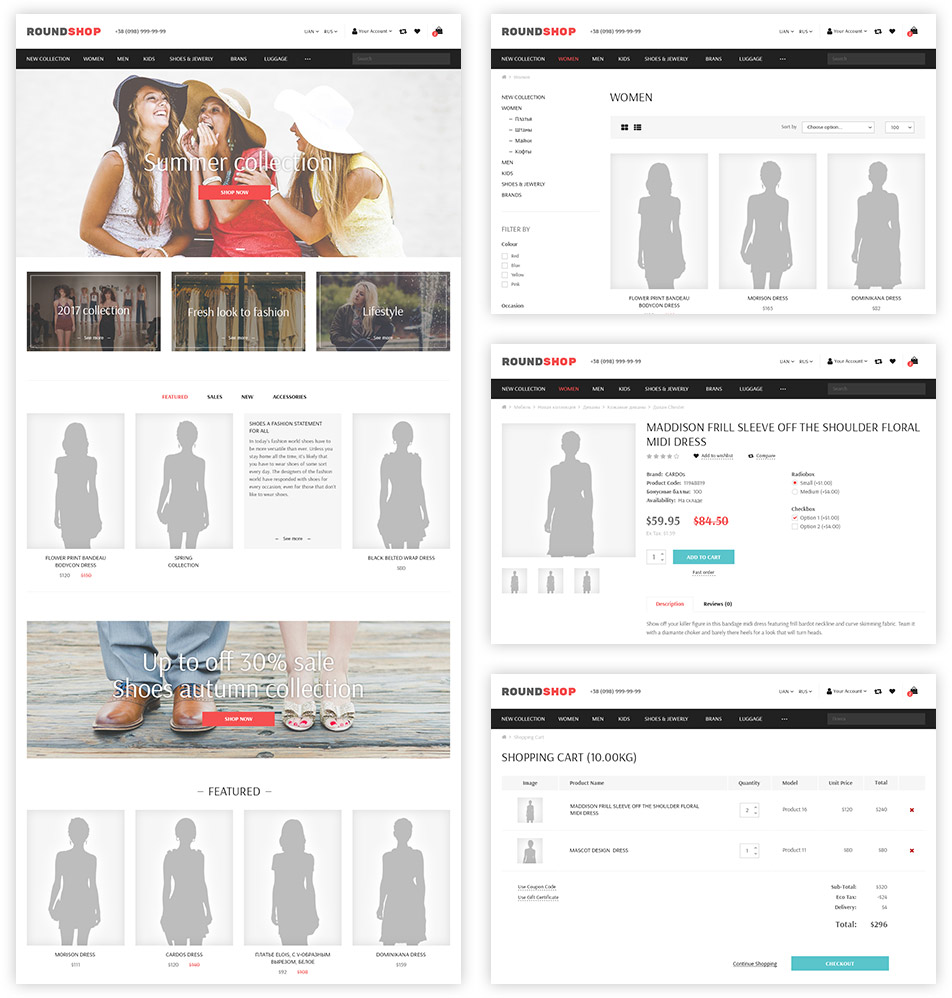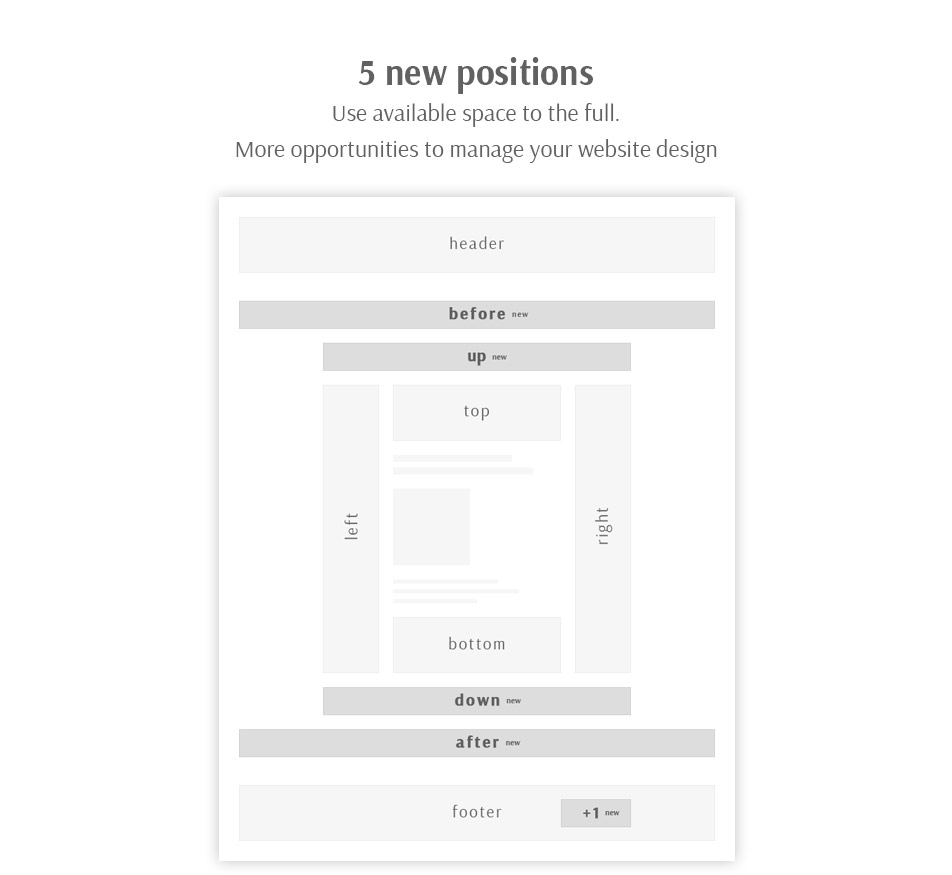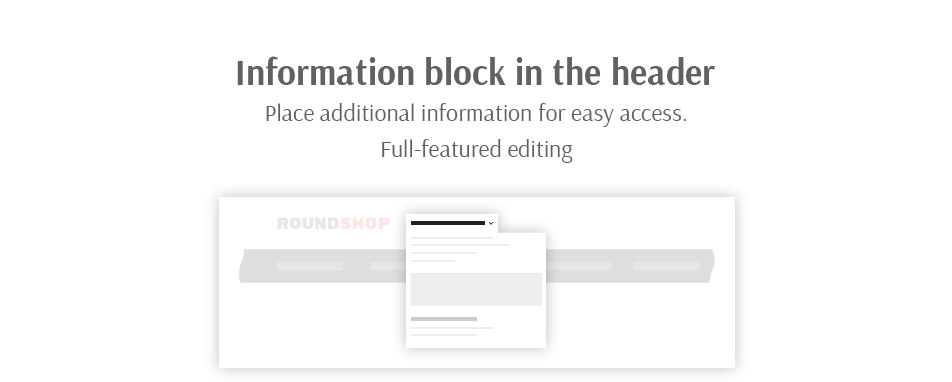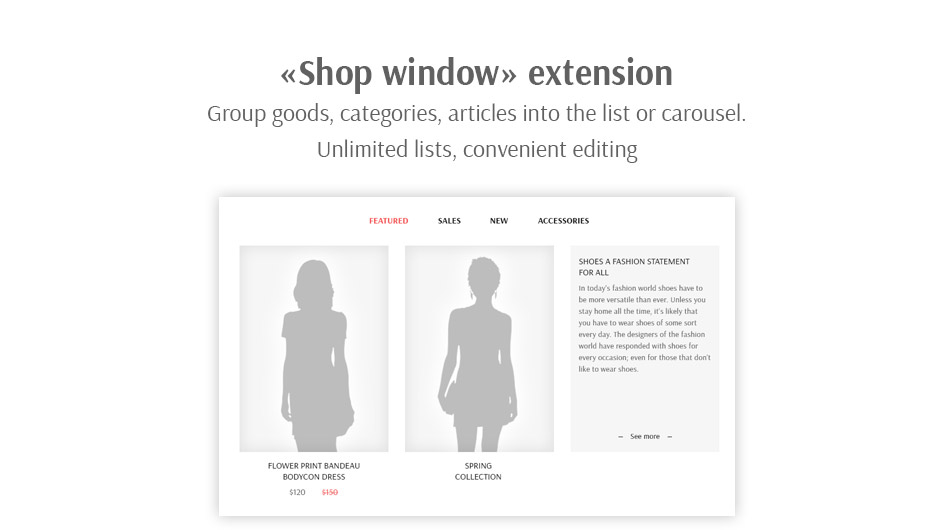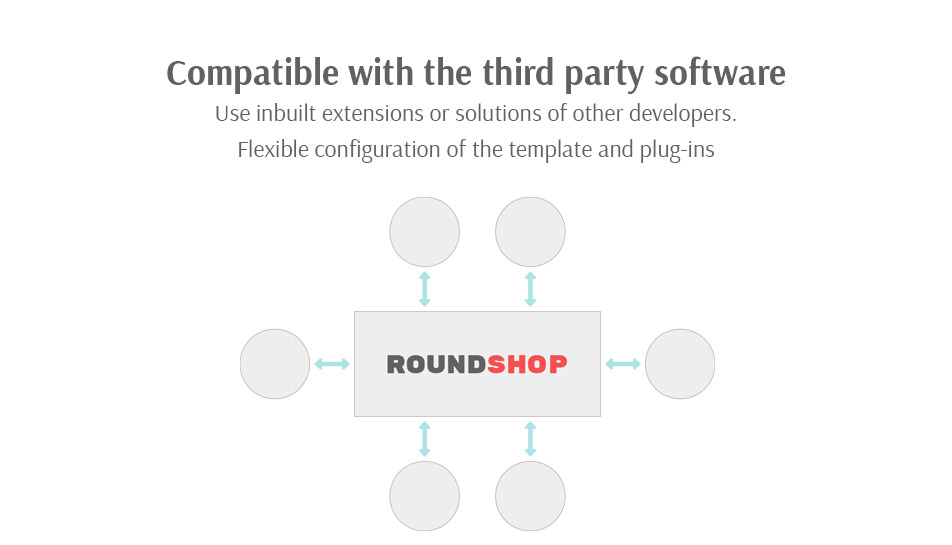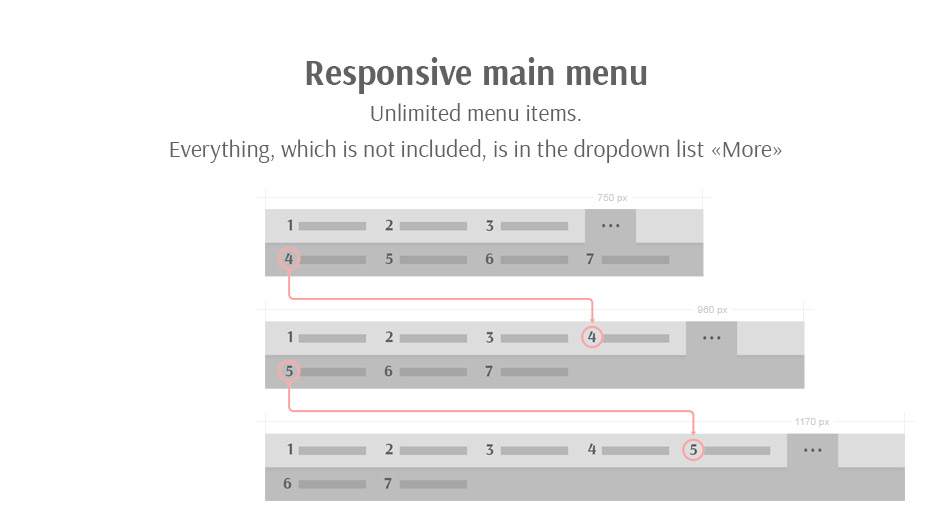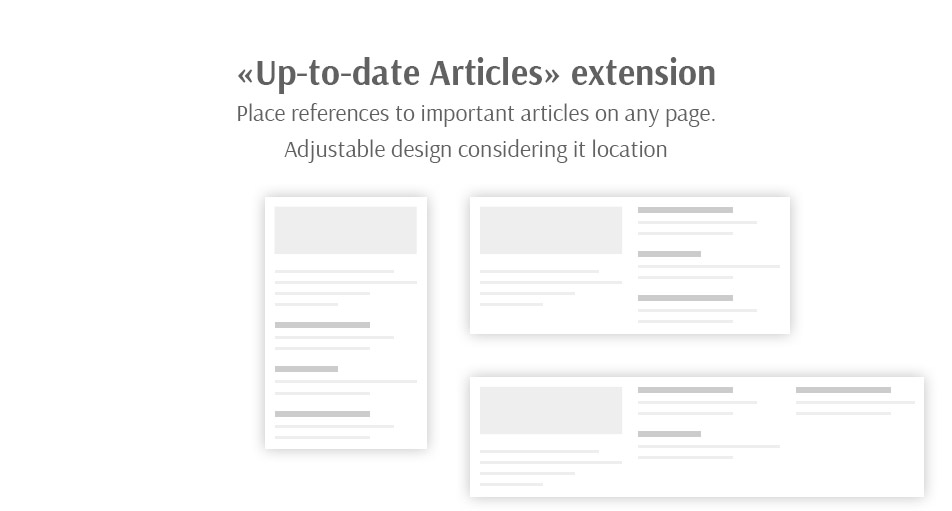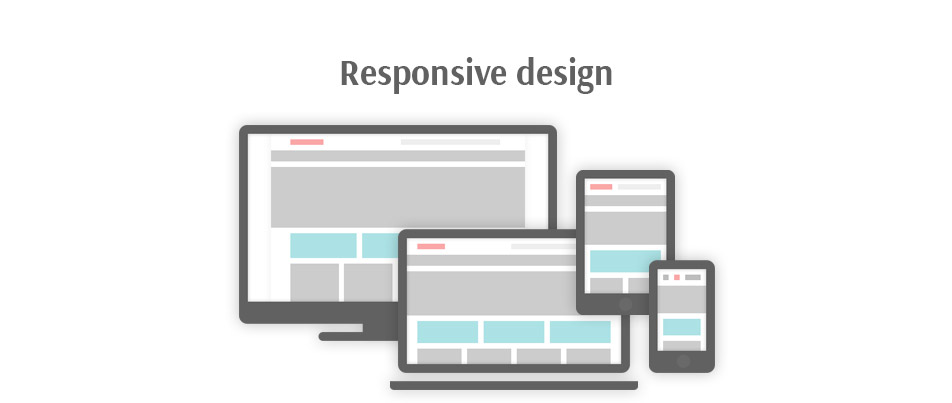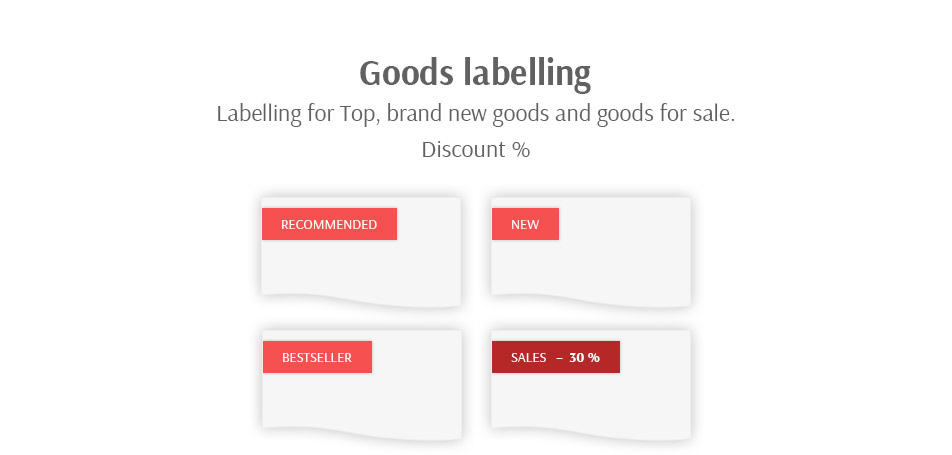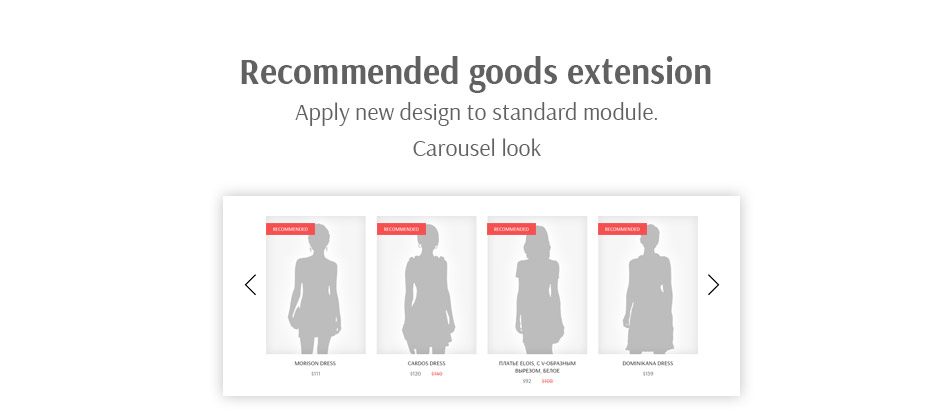 Demo site
Demo admin
Username: demo. Password: demo
While designing templates we prioritize high quality and simplicity. The number of functions is not overdone, which usually could result in extra code, CSS styles overlapped, odd files presence. Due to plain and logical code structure RoundShop performs efficiently, lets you extend Internet shop easily in case you're willing to apply third party modules.
Useful features and peculiarities of template:
- Adaptive design;
- Cross browser compatibility;
- Clear semantic valid code;
- Easy order placement on one page;
- 5 additional options;
- Flexible design management;
- Efficient software compatibility with the third parties' products;
- Recent articles module;
- Social networks buttons placed in the footer and on the contact page;
- Possibility to place your own information text block in the header;
- Stickers/labels on the brand new, top products and those for sale;
- Improved modules of the recommended goods are presented in a convenient carousel;
- Discount is shown in % form;
- Adaptive home menu.
Technologies and libraries:
- HTML 5;
- CSS 3;
- Bootstrap 3.3.5;
- jQuery 2.1.1;
- jQuery.touchSwipe.
Compatible CMS:
- OpenCart 2.3.x.x;
- ocStore 2.3.x.x.
Localization:
- Russian;
- English;
- Ukrainian.
Technical support and help
Purchasing this product each client could get free installation if necessary as well as technical maintenance and consultancy provided by our specialists. We are constantly updating our products adding new useful extensions. After buying the template all the further updates and extensions are provided for free!
If you like this theme, please, either rate it or leave a comment.
Do not hesitate to contact us with any questions via opencart@grodas.com.ua.
We'll be glad to answer during 48 hours except weekend or holiday days off.
Thank you!
Version history
V 1.0.2
- Released -
25.07.2017
- Security improvements
V 1.0.1
- Released -
21.07.2017
- Fixed bugs