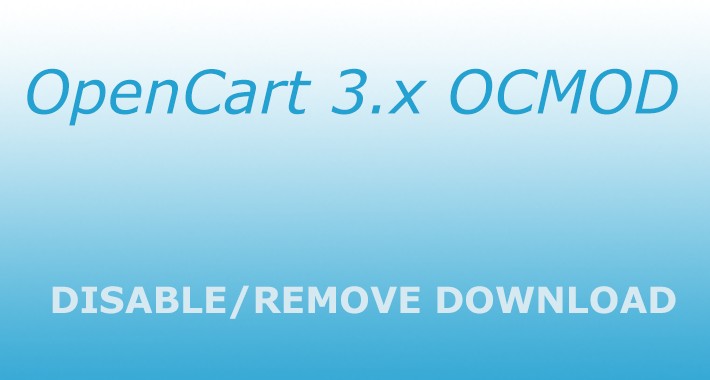 Disable the download page links from account page, account menu, sitemap and admin panel. Moreover, in order to avoid user from typing the URL directly, the controller of the download is removed also.

As no core files are overwritten, you can add back the links by disable the extension whenever you want.


Modification System:
=========
OCMOD (no core files are overwritten)


Installation
=========
1. Login to your admin control panel
2. Go to Extension > Installer to upload the ocmod.zip file (disabledownload_oc3.ocmod.zip)
3. Go to Extension > Modifications and press Refresh button


Remarks
=========
1) Please note that the extension will NOT remove the existing download files and the download file links. It just remove the download page access in the front end.
2) Tested to Work on 3.0.0.0 to 3.0.2.0.
3) Tested to Work with MANY Language Pack.
4) Tested to Work ONLY with Default template, many template such as Journal Theme will work, this do NOT covered by free support, please manually fix if template have different coding method.