Installation assistance free of cost.

Admin can define Subscription Plans for sellers.

Multilingual, 17 languages available.

Live Chat between Seller and Customer.

Bulk import by seller/admin.

Shipping rates by zip code and weight.

Multi Vendor API for mobile applications.

One Page Checkout compatible.

Split order processing by sellers.


Link:
click here
seller username: seller@purpletreesoftware.com
seller password: demo123

Link:
click here
admin username: admin
admin password: demo123

Link:
click here
customer username: customer@purpletreesoftware.com
customer password: demo123

Link:
click here

In our Multi Vendor extension, all features are included in this extension Itself. You do not need any other extensions ever if you buy this. Other Multivendor extensions require you to purchase multiple extensions to use all features, however, we do not adopt such practice.
Download user guide from
here
.
Our multivendor/multi-seller extension is one of the most feature-rich extensions on the opencart marketplace.
This extension supports all themes. If any issues, please raise a ticket with us.
Some of our recommended themes are
Journal 2
,
Oneshop
,
Matrix
,
TopSell
,
eMarket
,
Revo
,
BestShop
,
ShoppyStore
,
Avansi
,
Siezz
,
FurniShop
,
MaxShop
,
SuperMarket
,
BigShop
and many others.
Installation Video
What's New?
v13.0 / Aug-2018
Subscription Plans for sellers with online payments, invoices, plan upgrade/downgrade, automated reminders, and renewals.
v12.6 / Jul-2018
API for mobile applications included.

Unlimited Live Chats between Sellers and Customers, on Seller Store page and Product page.
v12 / Jun-2018
Bulk product import/export by seller and admin using excel is included.

Flexible Shipping - based on country, zip, weight etc.

Digital Products can be sold by sellers.
v11 / Apr-2018
Multilingual Capability is available. Following 17 languages are inbuilt with the extension [No extra cost, All included]:
English

Arabic

Spanish

French

German

Italian

Dutch

Russian

Chinese (China)

Chinese (Taiwan)

Portuguese

Indonesian

Japanese

Filipino

Vietnamese

Thai

Malaysian
Document upload by vendors.

Data handling for removed sellers.

Fix for a wrong alert on cart page for items not available in store.

Code changes to prevent SQL injection.

Commission calculation improvement for incomplete orders.

For sellers, the extension Metals Live Spot Prices With Real-Time Update (US) Pro is supported on OpenCart v3.

Simple blog extension is supported.

Seller Dashboard / Mar-2018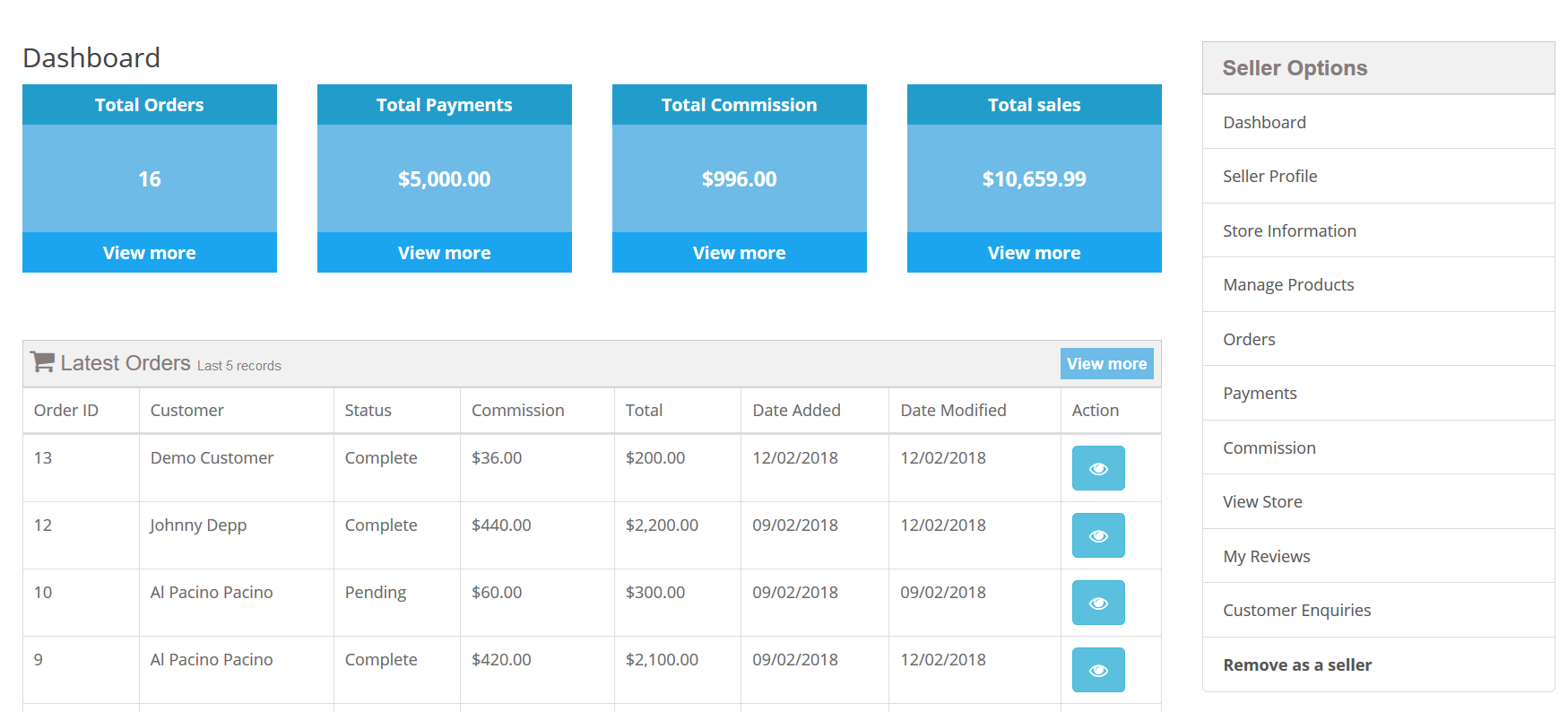 v10 / Feb-2018
Easier product assignment to vendors from admin.

All data stored in the UTF-8 format for complete multilingual support.

Showing store name in all relevant places instead of seller name.

Seller gets notifications for own products on order.

Details of user activity added in contact request email.

Security fix for URL re-writing.

Some functional fixes.

Opencart versions older than 2.3 are not supported anymore.
v9 / Nov-2017
Sellers can make product copy/clone.

Users can browse the list of all registered sellers.

"Contact Seller" form for users.

Seller contact information can be switched on/off.

Advanced Opencart shipping module for managing vendor shipping rates.
Main Features
Admin Features
- Journal theme is officially supported
- Set commission for sellers
- Control setting whether the seller can manage orders or not
- Control setting for seller approval required or not
- Control setting for product approval required or not
- Control setting for a customer to become a seller on the signup page
- Control setting whether a seller can add related products
- Control seller ratings and reviews to ON/OFF
- Control whether sellers should be approved by the admin after registration
- Control categories allowed for sellers
- Set a limit for the maximum number of seller products purchased
- Manage sellers
- Add/edit a seller
- Manage seller stores
- Update seller stores
- Manage seller products
- Associate products with sellers
- Manage seller orders
- View order listing for sellers
- View seller-wise order listing
- Update seller-wise order status
- Manage seller reviews and ratings
- Manage commission for sellers
- Manage payment settlement with sellers
- Make offline payment to sellers
Seller Features
- Collect inquiries from customers using a contact form
- SEO URL for Seller Store Page
- Order Split for sellers
- Advanced seller panel
- Register as seller
- View own products
- Add products
- Edit own products
- Seller Information is shown on the product page
- Add related products for own products
- Seller-wise shipping charges can be controlled
- Orders having products from multiple sellers are split and handled by respective vendors
- Individual page for seller's shop, showing seller information and seller's product
- Sorting of products available on seller page
- View all reviews given by customers on reviews dashboard
- View commission history
- View payment settlement history
- Close account
Customer Features
- Contact seller through the contact form
- SEO URL for Seller Store Page
- View seller stores
- View seller details including rating and reviews on product detail page
- Give rating and review to a seller
- Register as seller
- Checkout products from different sellers at the same time

Get 4 popular extensions FREE with this extension.
Total value: 159 USD, You pay: 79 USD.
The deal is LIVE right now!
Following extensions are given free if you purchase this Multivendor Marketplace extension:
1. Social Login Premium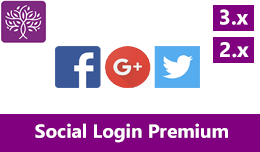 2. Search Suggestions
3. Abandoned Carts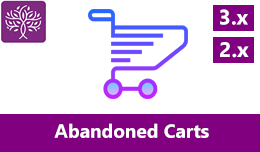 4. SMS on Order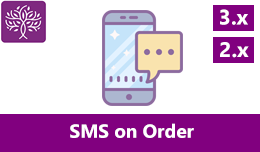 Note:
1. After the order, open a ticket with the order id, and we will send 4 extensions.
2. Support is available for the paid extensions. Support is not available for extensions given free.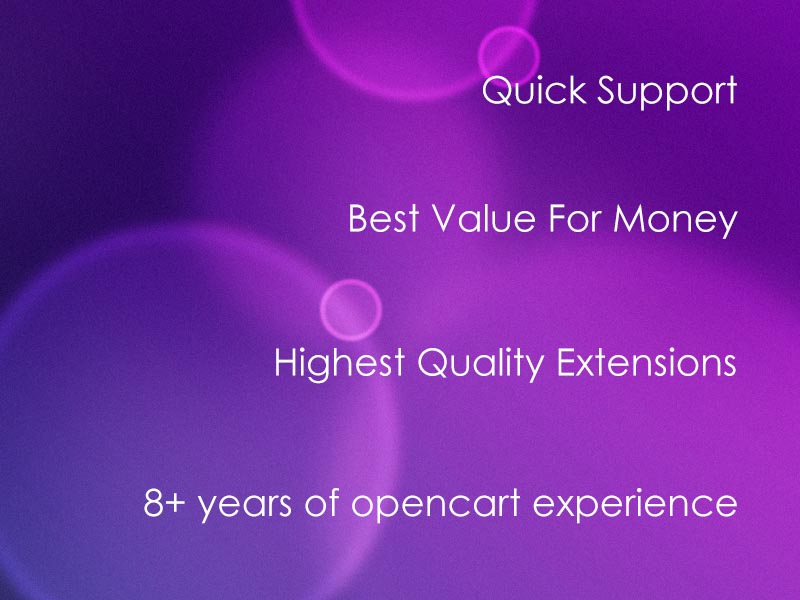 Download user guide from here.
To get quick help from our technical staff, raise a ticket using
this
link.