We provide products feeds, upload to your store via this extension, and ship orders to your customers.
1. Find the products you want to import.
2. Upload by ONE-Click.
3. Start selling now.
4. Sync orders automatically to 'My Orders'.
5. Place the orders and confirm payment.
6. We ship the packages to your customers directly.
7. You spend more time on growing your business.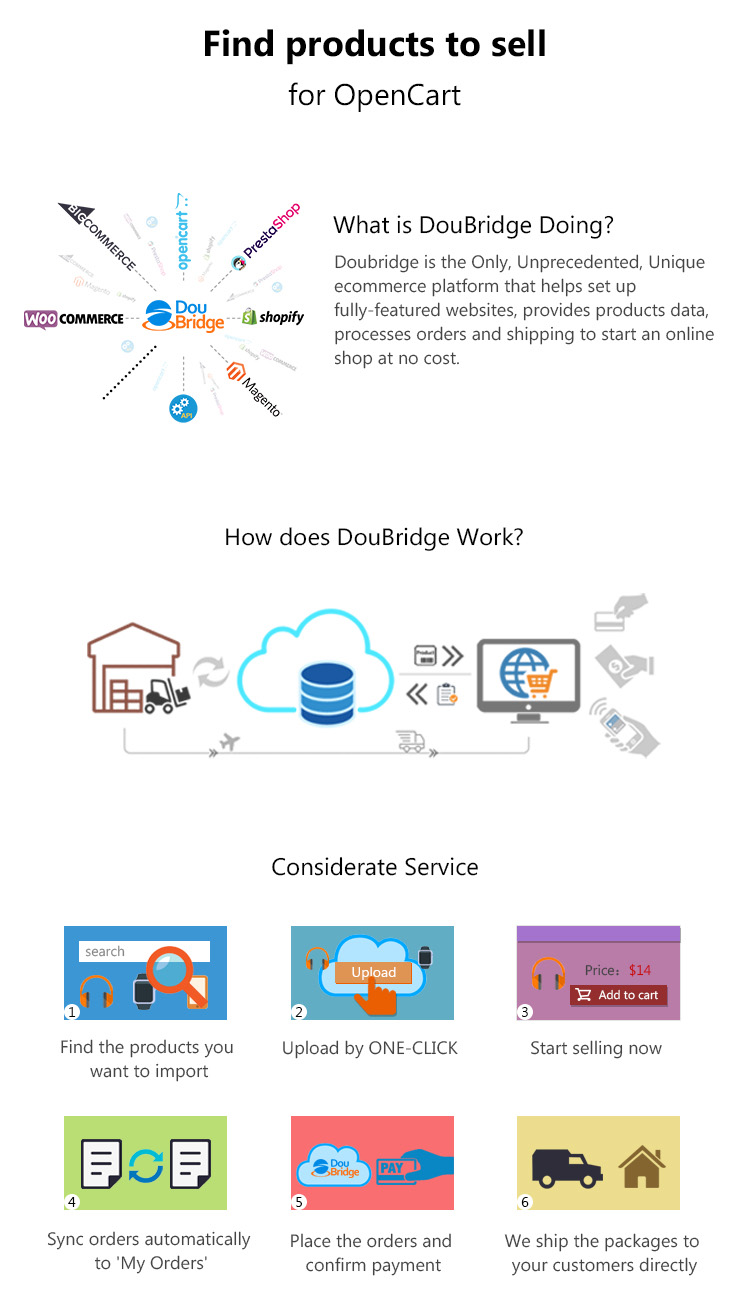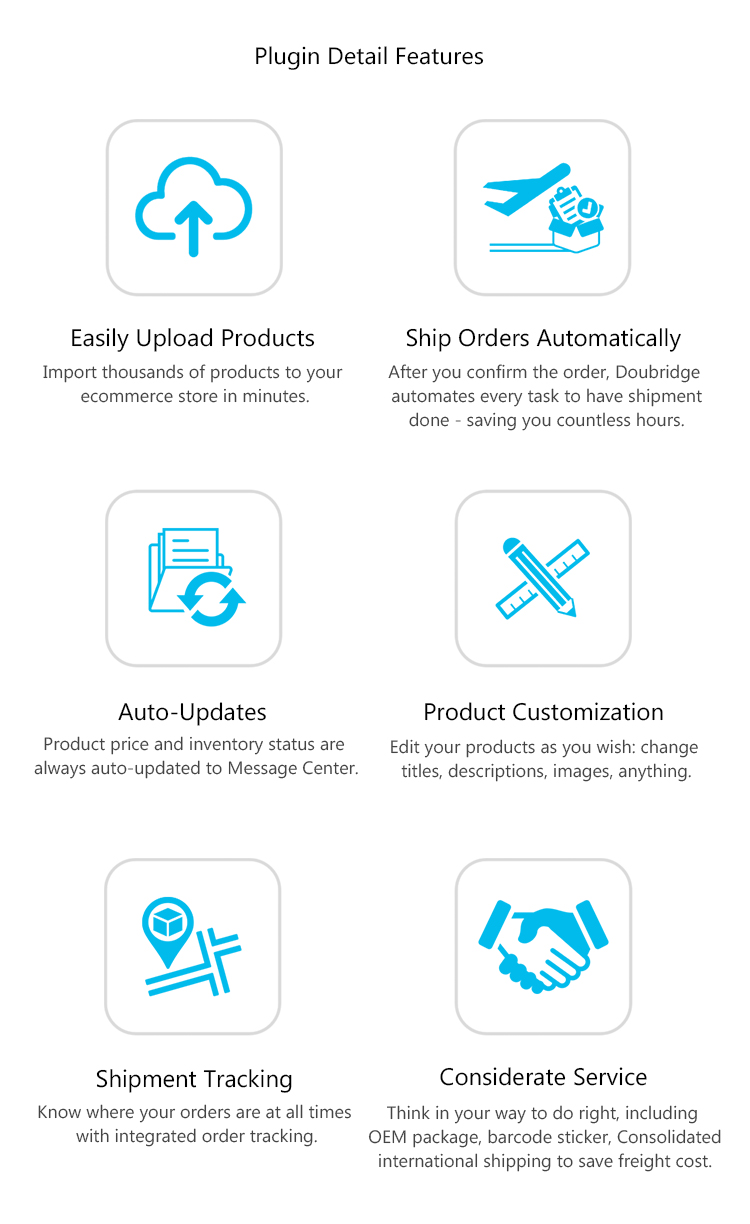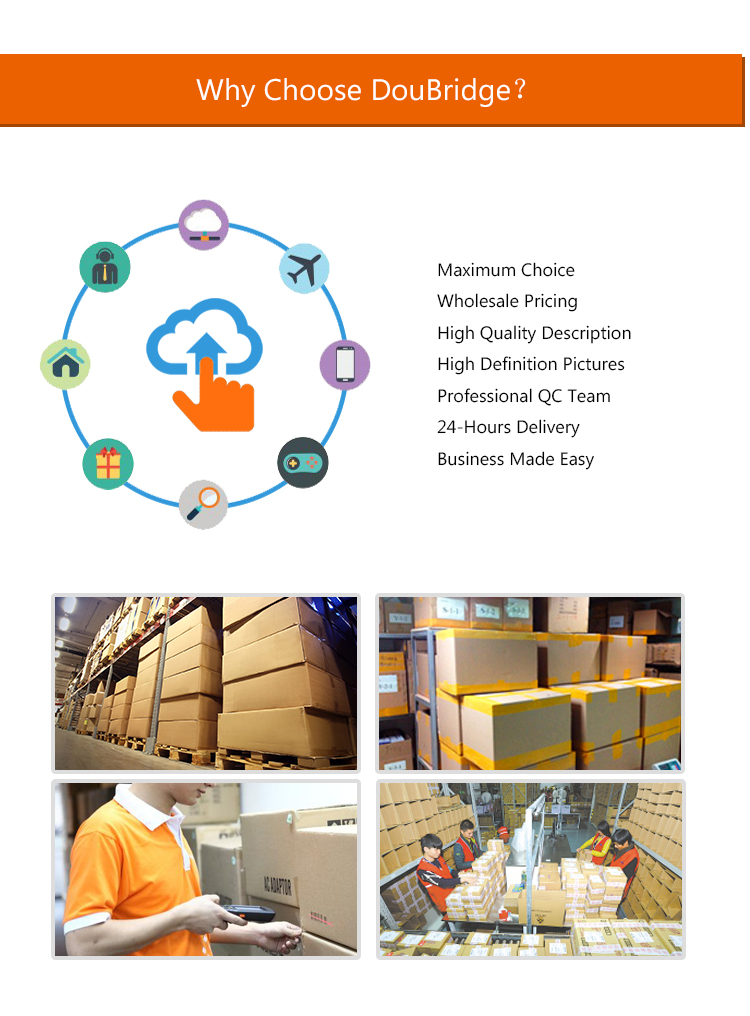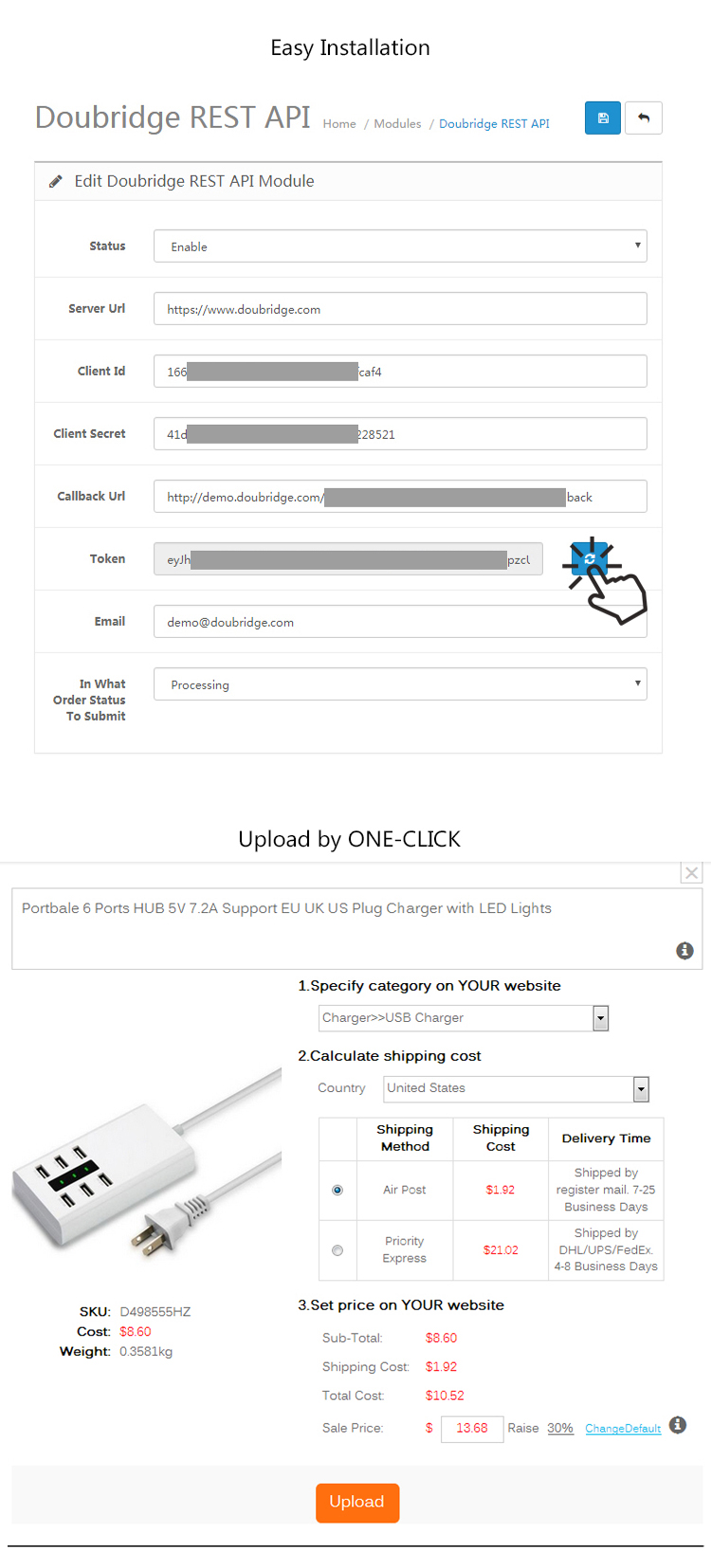 =========================================================================================
Watch this video to learn OpenCart plugin installation and configuration
=========================================================================================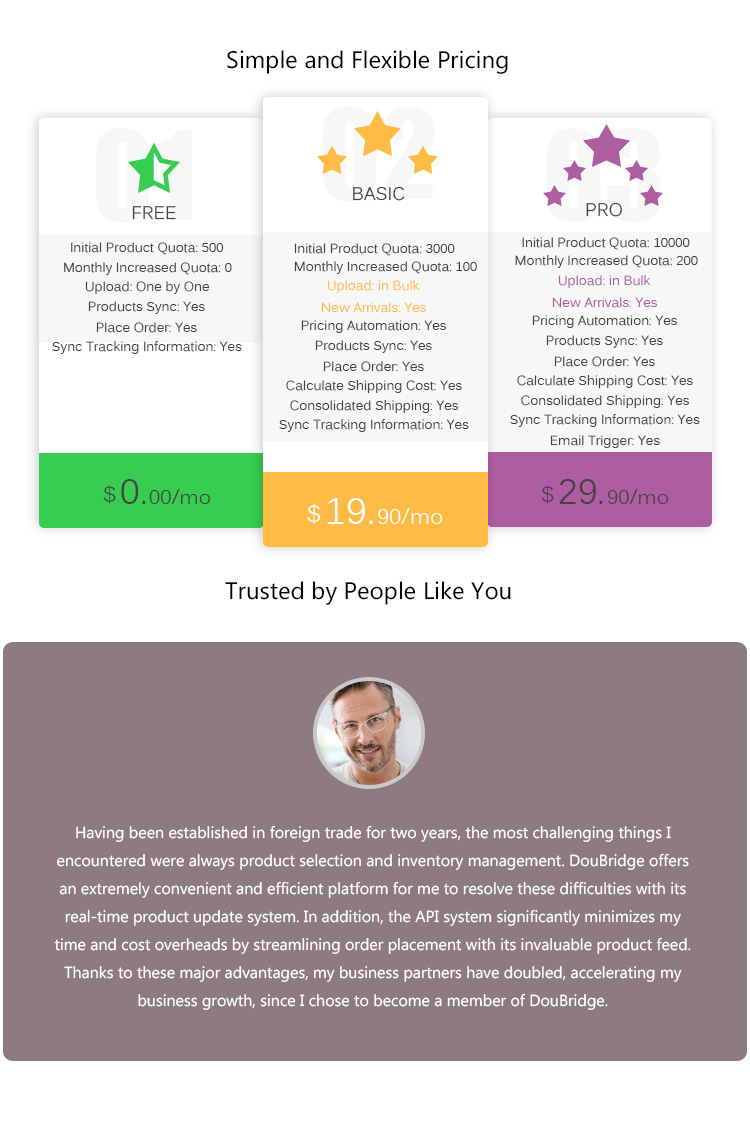 ========================================================================================


==========================================================================
Watch this video to learn how to upload products and place orders
What customers say about Import Products and Handle Orders